The Sharing feature is a simple way to securely share a RoboForm data item (Login, Identity, or Safenote) to another RoboForm user. Updates are synced to all recipients and access can be revoked at any time. Only the sender can make changes to the item. Any changes made by the recipient will be overwritten during sync. Only individual RoboForm items can be selected, but more than one recipient can be provided. Folders and multiple items are not allowed. 
1) To initiate sharing, right click the name of the item and select "Sharing."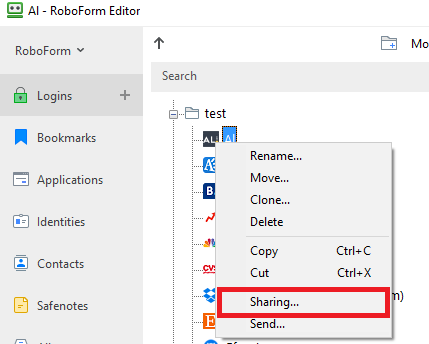 2) The RoboForm Sharing screen will open. Enter the recipient's email and select "Add." Multiple recipients can be selected.