1) On Windows: Click the RoboForm taskbar icon>> 'Editor'
On Mac: Click the RoboForm menu bar icon >>'Editor'
On iOS: Tap the gear icon >> 'Sharing Center' >> Tap the bottom right '+' icon >> Select 'Shared Folder'
On Android: Tap the bottom right '+' icon >> Select 'Shared Folder' >> Tap 'OK'
2) On Windows: At the top of the Editor, select 'More' >> 'Create shared folder'
On Mac: Create a new folder >> Ctrl-Click on the new folder >> 'Share folder'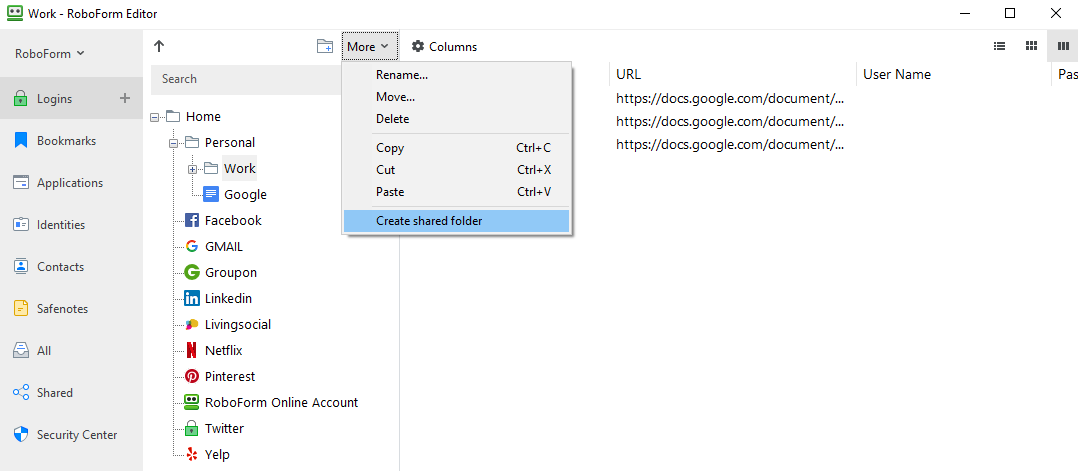 3) Name the shared folder.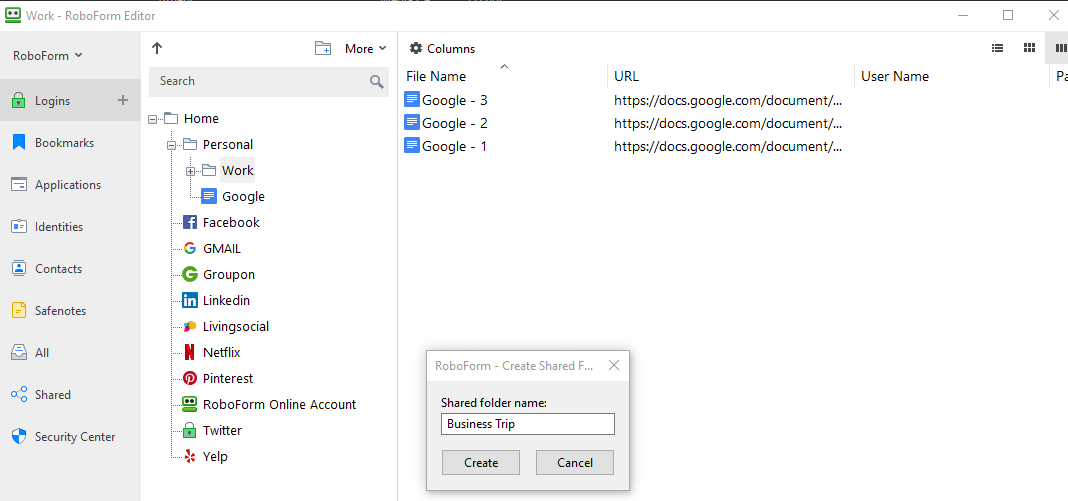 4) Right click on the shared folder >> select "Sharing."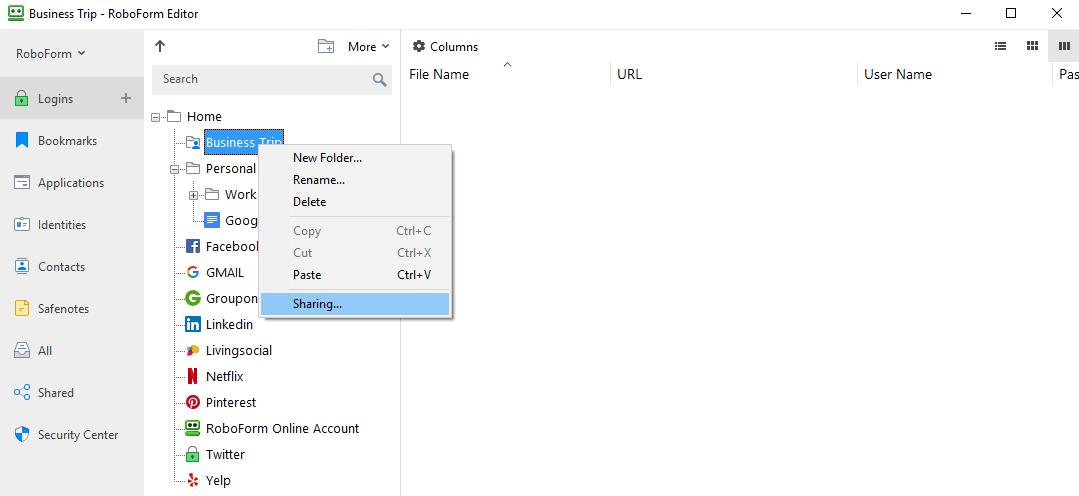 5) Enter the email address of the person with whom you'd like to share the folder.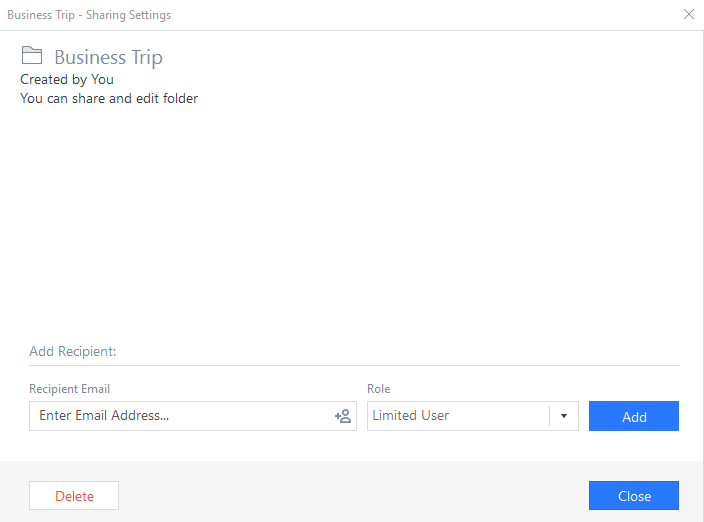 6) Select the folder access level you wish to grant them >> click the "Add" button.
Limited: The recipient will not be able to edit or share RoboForm items in the Shared Folder. Logins can only be used to log in to websites, applications, and mobile apps (the password cannot be viewed in the Editor). Identities and Safenotes can be viewed in the Editor.

Regular: The recipient can view and edit RoboForm items in the Shared Folder, and the changes they make will be propagated to other recipients and the to sender.

Owner: Full access rights. In addition to being able to view and edit all items, the recipient can adjust permission levels, as well as add or remove other recipients (including the original sender).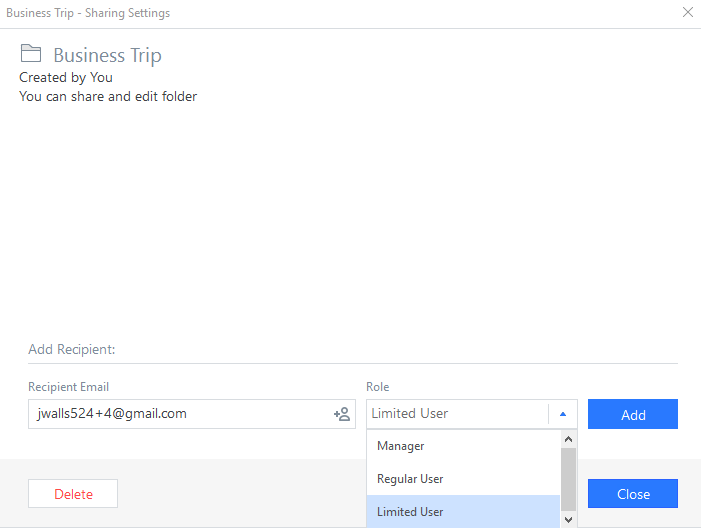 7) The user with whom you shared will receive the following message (see image below) within RoboForm. To receive they will either need to log in to their account or to sync if they are already logged in. Upon selecting "Accept," the folder and its contents will be shared.