1) Open your iOS device.
2) Open the App Store application.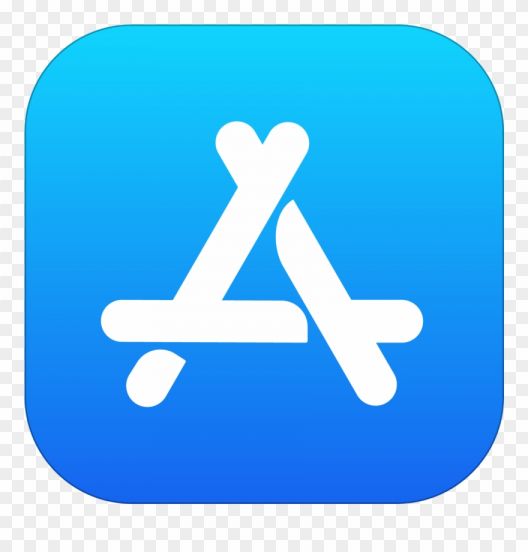 3) Tap the "Search" tab in the bottom right corner and search for "RoboForm" using the search field.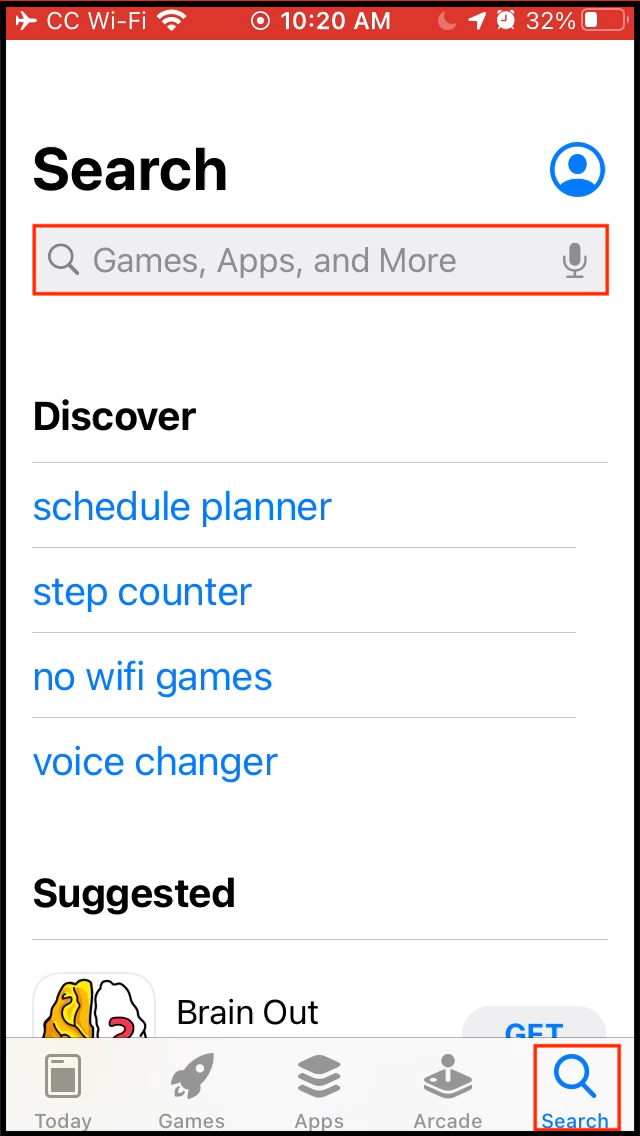 4) Tap the result titled "RoboForm Password Manager" and then tap the blue "Get" button.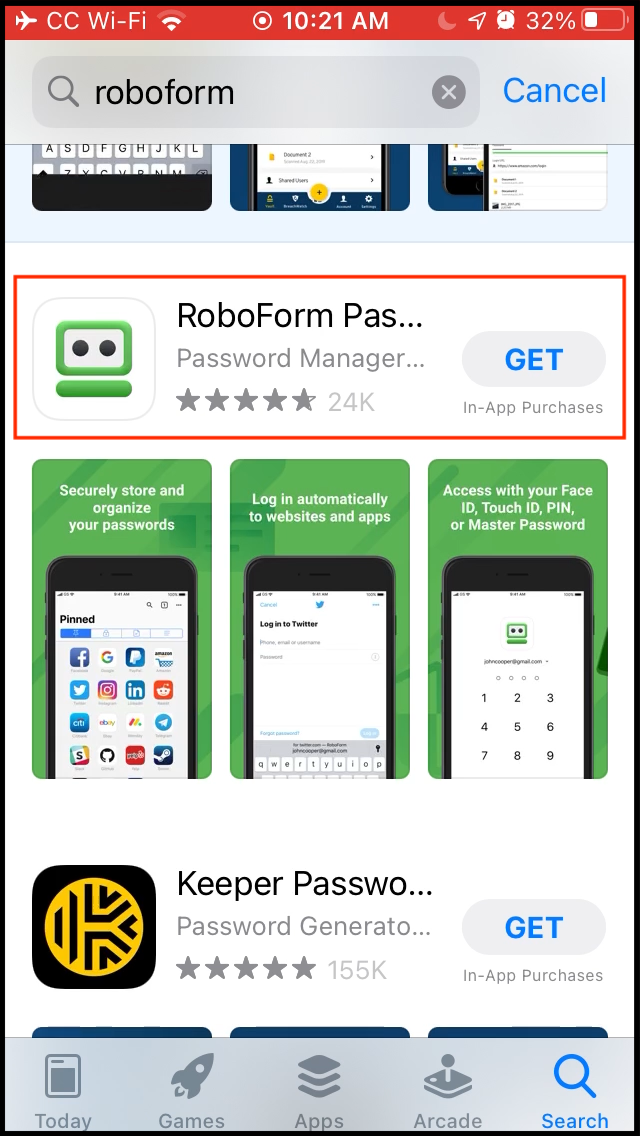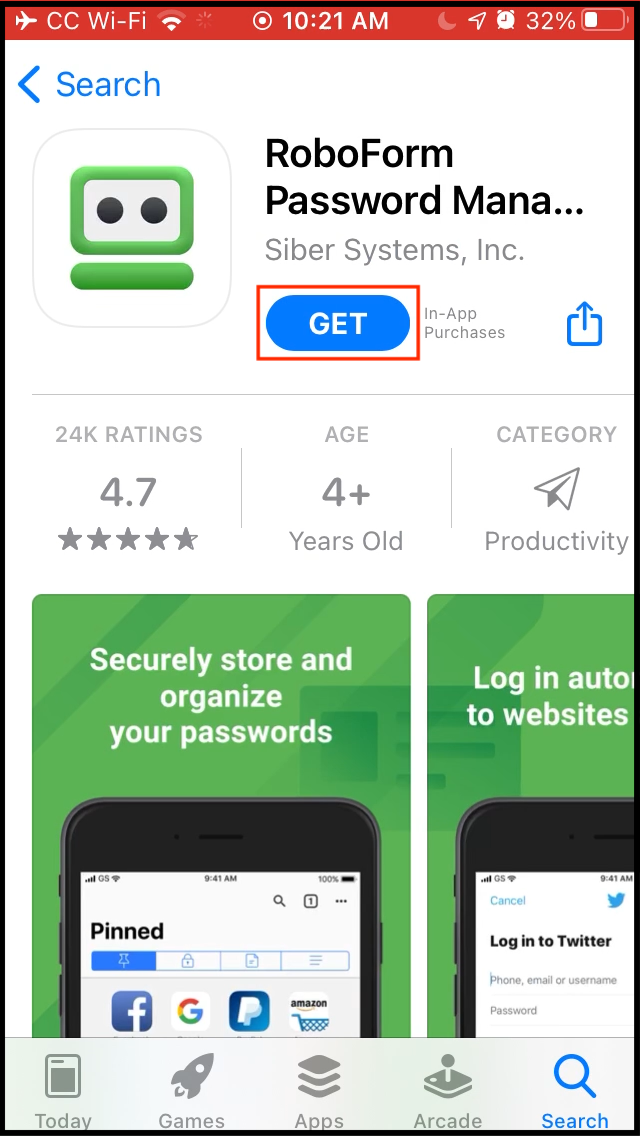 5) A pop-up from the App Store will appear at the bottom of your screen prompting you to confirm that you would like to install RoboForm Password Manager, tap the blue "Install" button.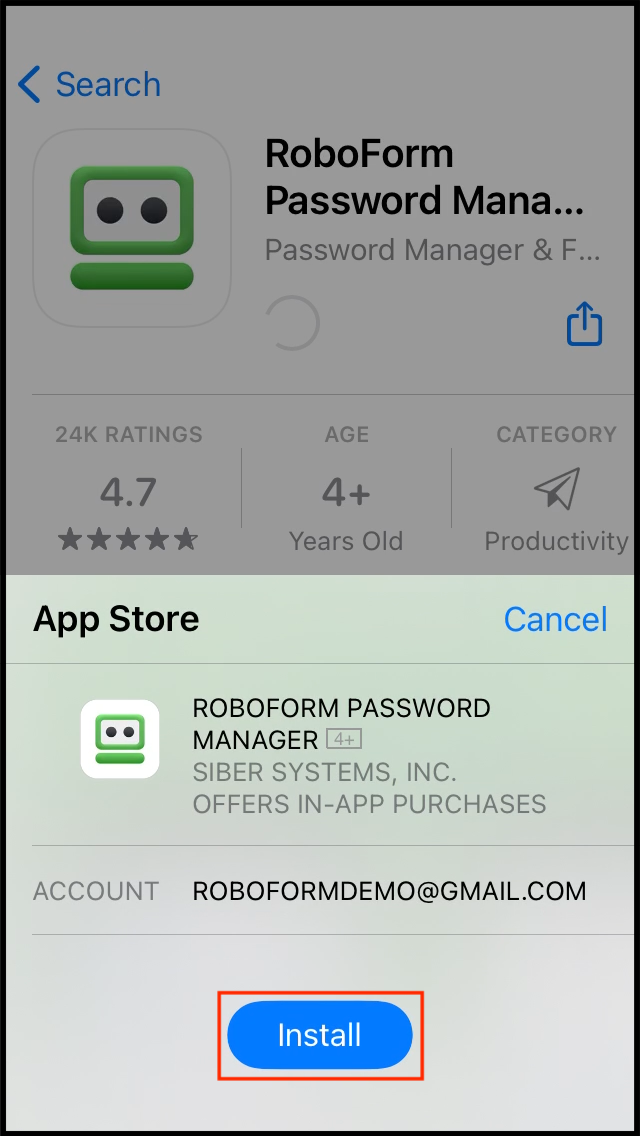 6) You may be prompted to sign in using the password associated with your Apple ID. Input this information and then tap the blue "Sign In" button to begin the download and installation process. If you are not prompted to sign in, move on to the next step.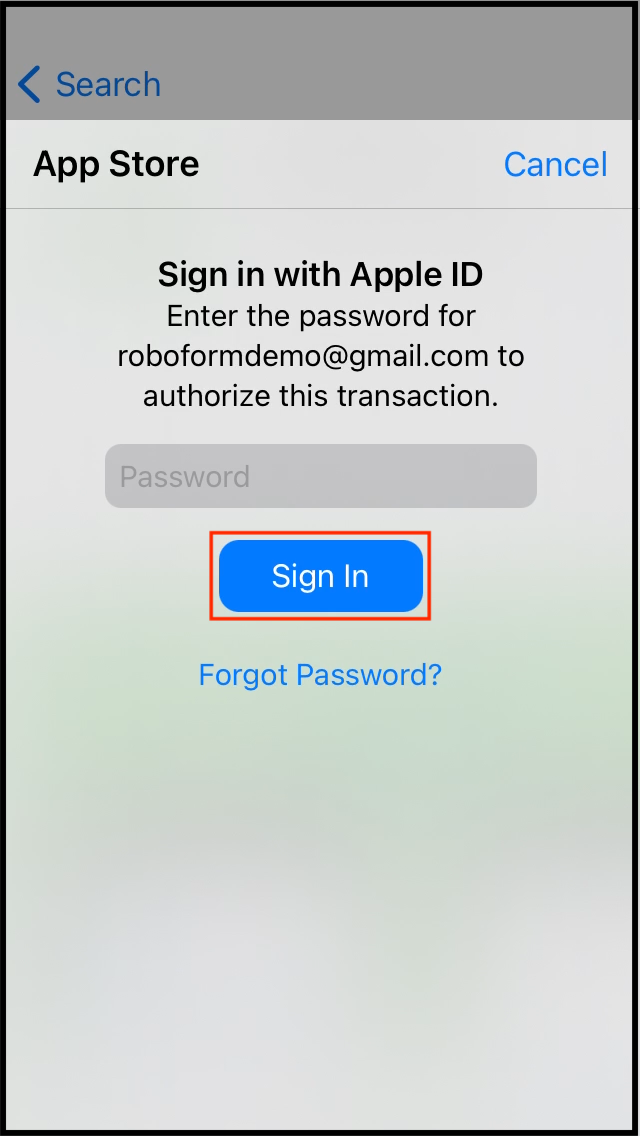 NOTE: You may be prompted by the App Store to save your Apple Password for automatic use when downloading free applications, select either Yes or No.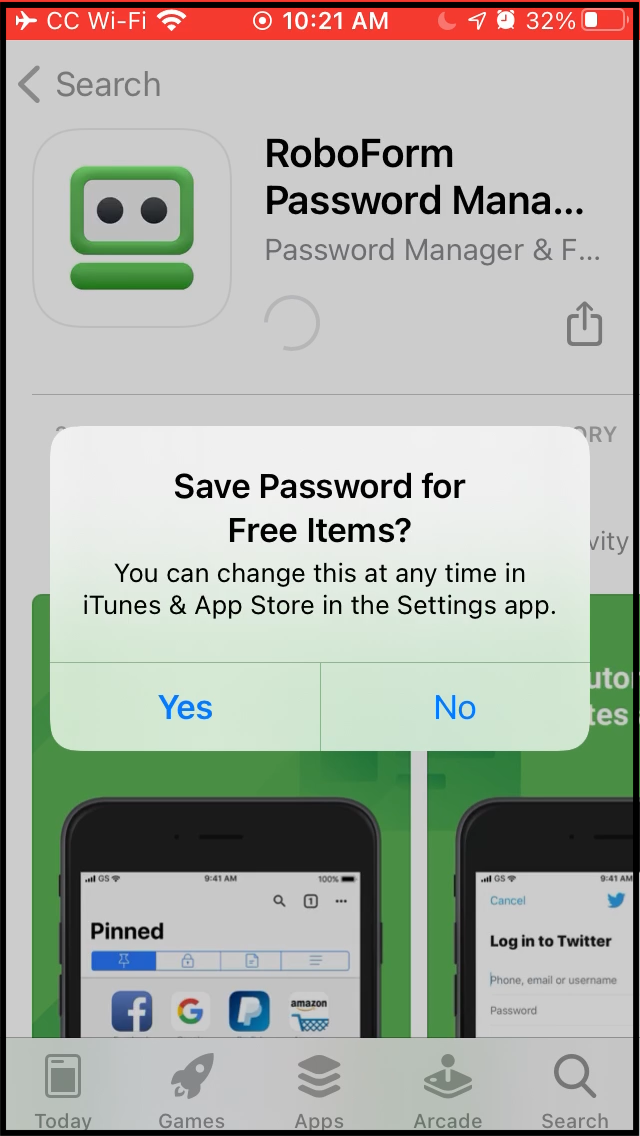 7) Once RoboForm has finished downloading and installing onto your device, the "Get" button will be replaced with a blue "Open" button. Tap this button to open the RoboForm application.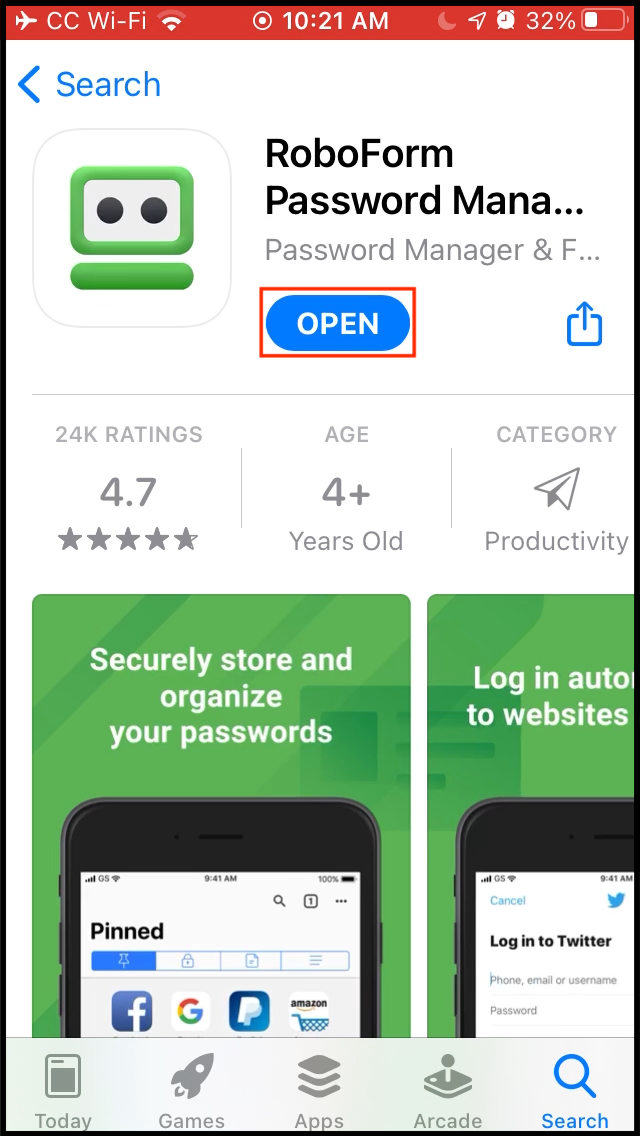 8) You will be prompted to select whether you would like RoboForm to be used with Siri. Select either Don't Allow or OK.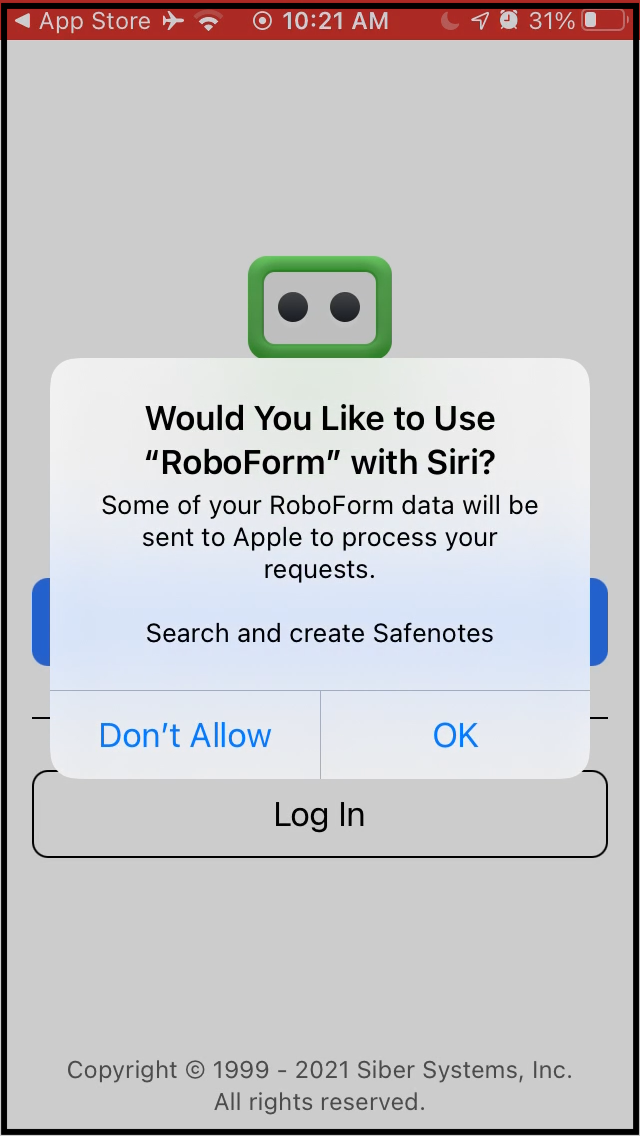 9) You will then be prompted to either create your RoboForm account or log in to an existing account. If you already have an account, choose the option to log in and skip to step 12. If you do not already have an account, select the option to create a new account and steps 10 and 11 will guide you through the process.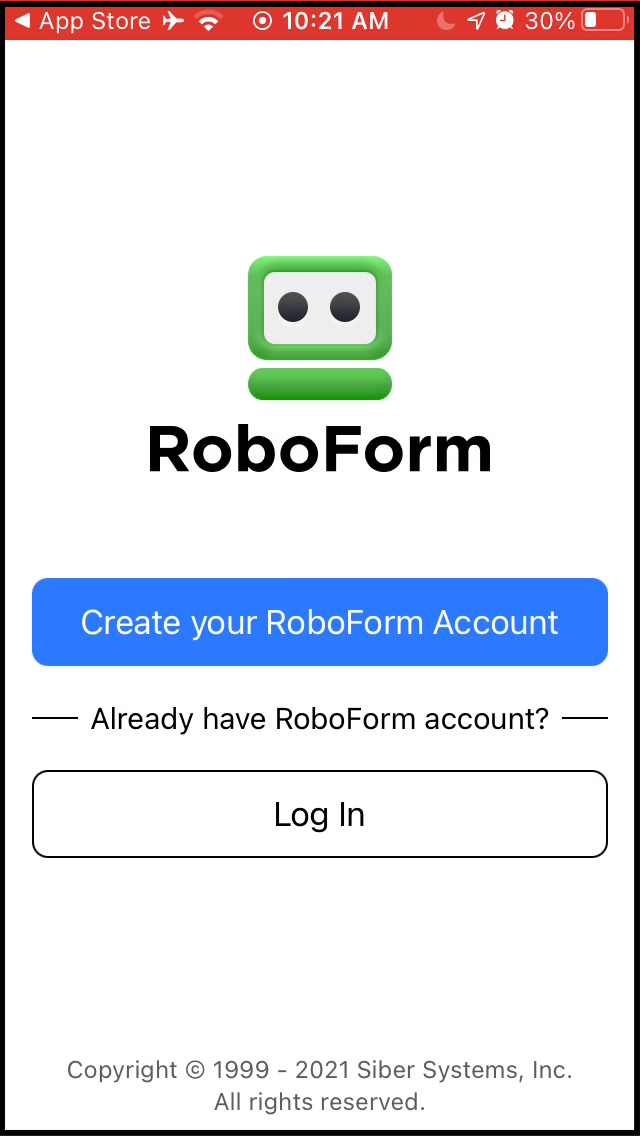 10) Enter the email address you would like to use with your account, and a secure Master Password that you will be able to remember. If you ever forget your Master Password, you will be unable to log in to your account and will have to reset your password, which will wipe the data from your account. After entering your new login information, tap the blue Create New Account button.
NOTE: You may receive a pop-up asking if you would like to save the password for your RoboForm account to your Keychain, select either Save Password or Not Now.
11) You will now be on a screen confirming that your RoboForm account was successfully created. On this screen you will also see an important reminder not to forget your Master Password. Scroll to the bottom of this page and tap the blue "Done" button.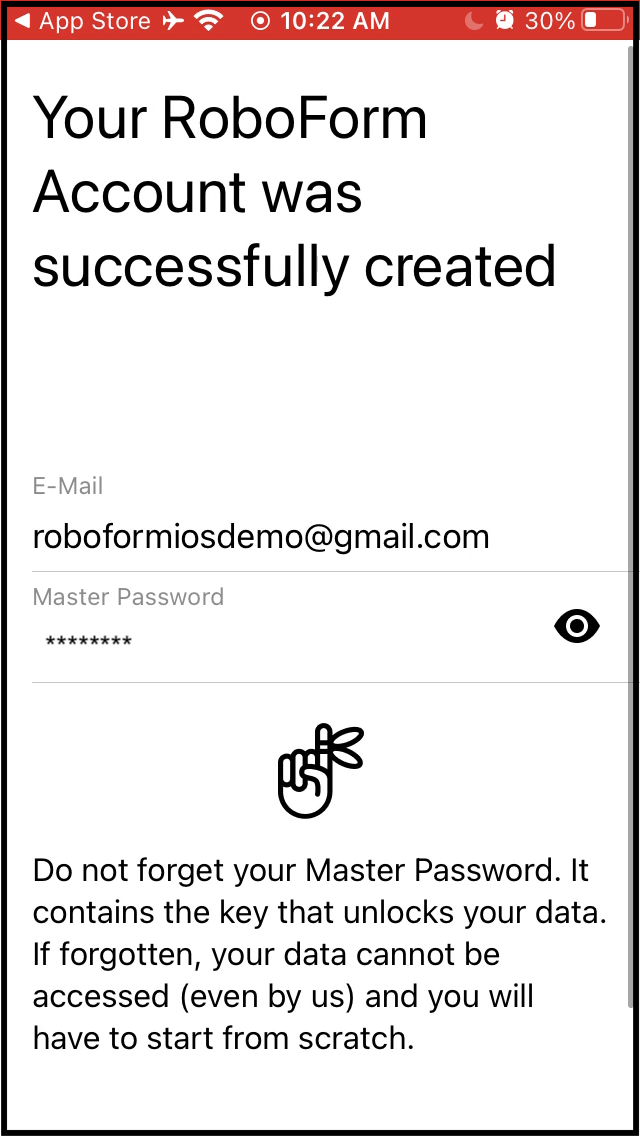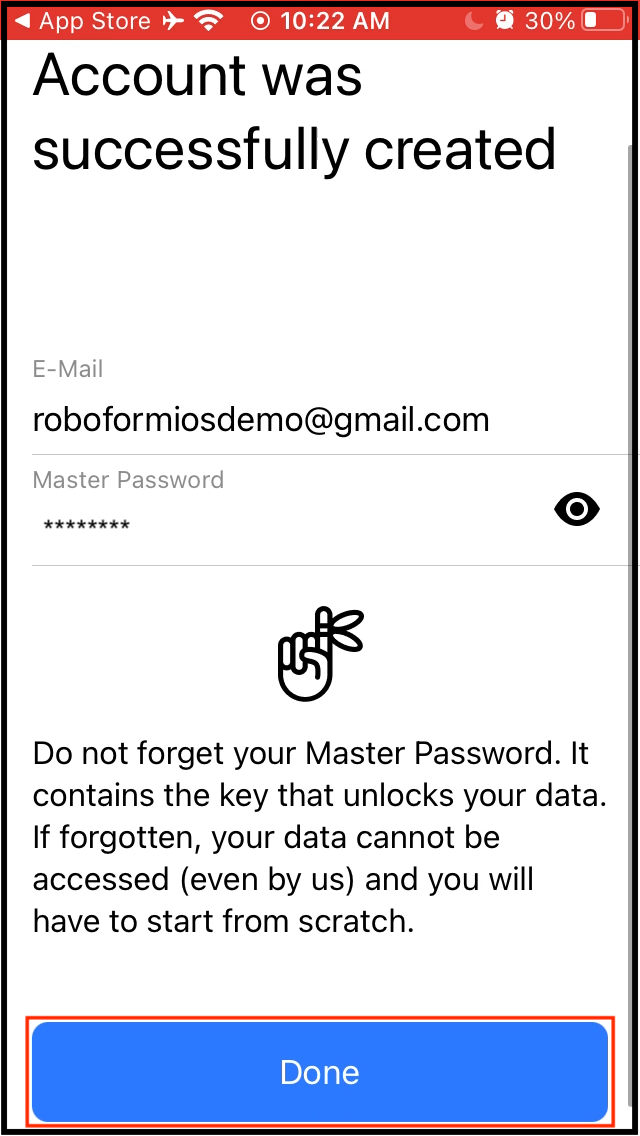 12) Next, if your device has biometric capabilities, you will be prompted to enable them. If you do not wish to enable them, you can click the "Skip" button in the top right corner.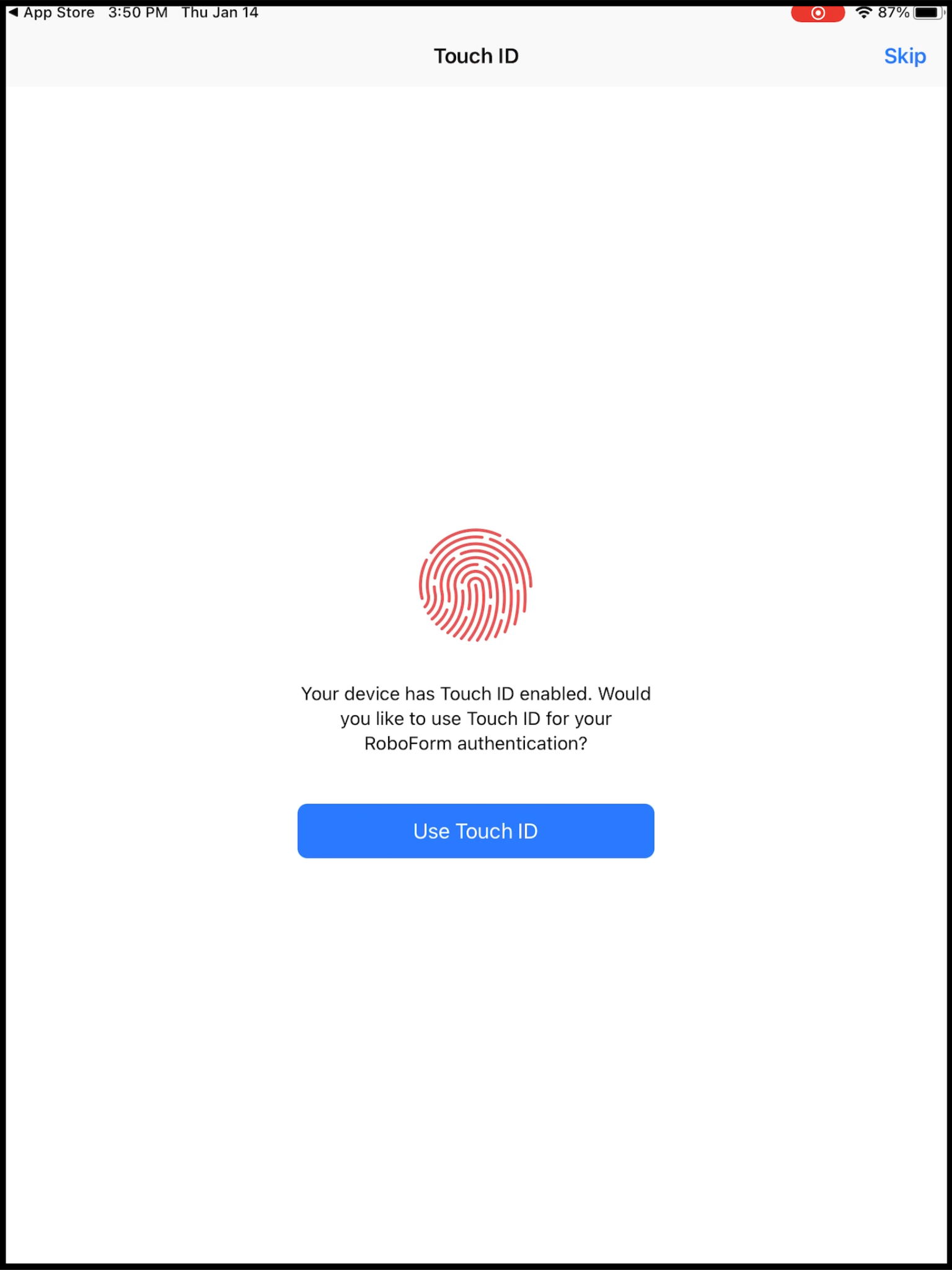 13) You will then be prompted to create a 4-digit PIN to unlock the RoboForm Password Manager app with. Enter the PIN, and you will be prompted to enter it once more to confirm.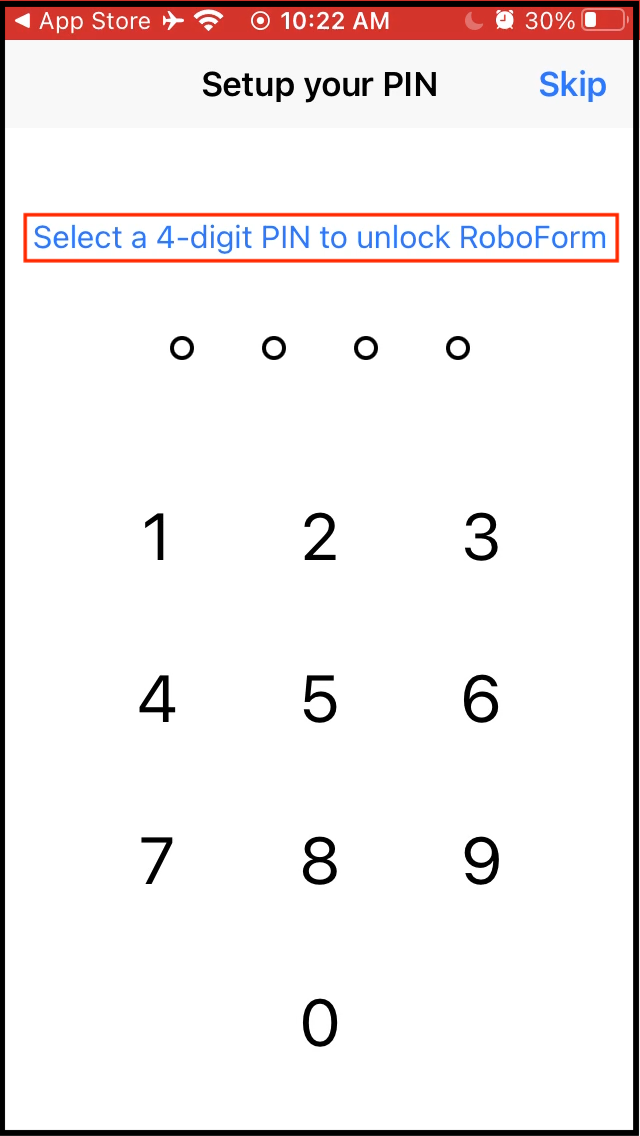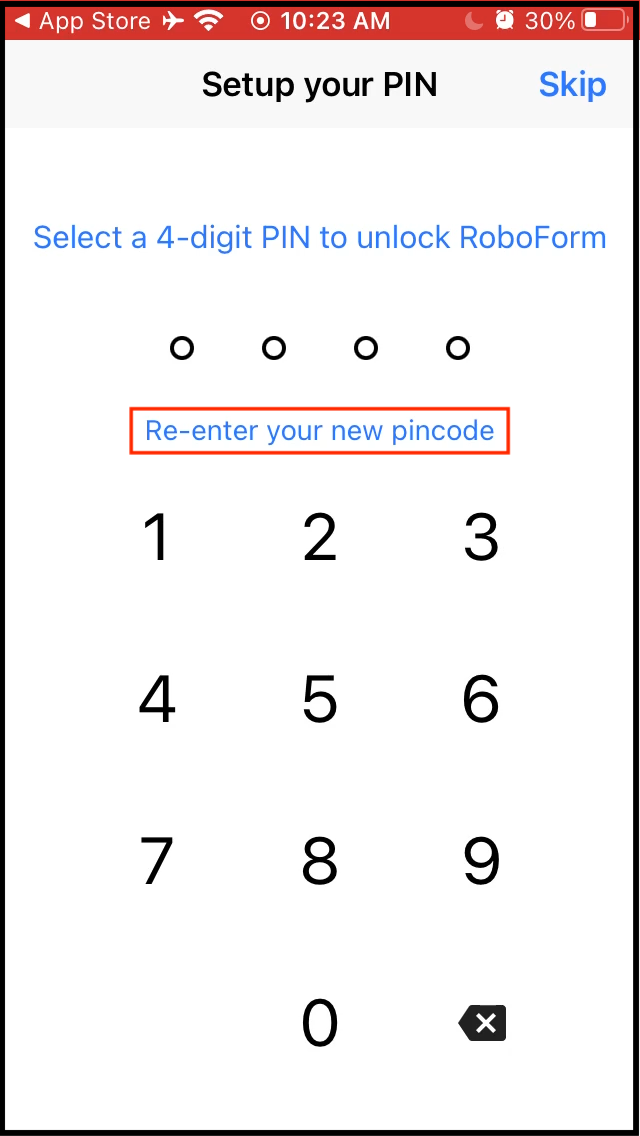 14) Next, you will be shown instructions on how to enable the autofill passwords feature.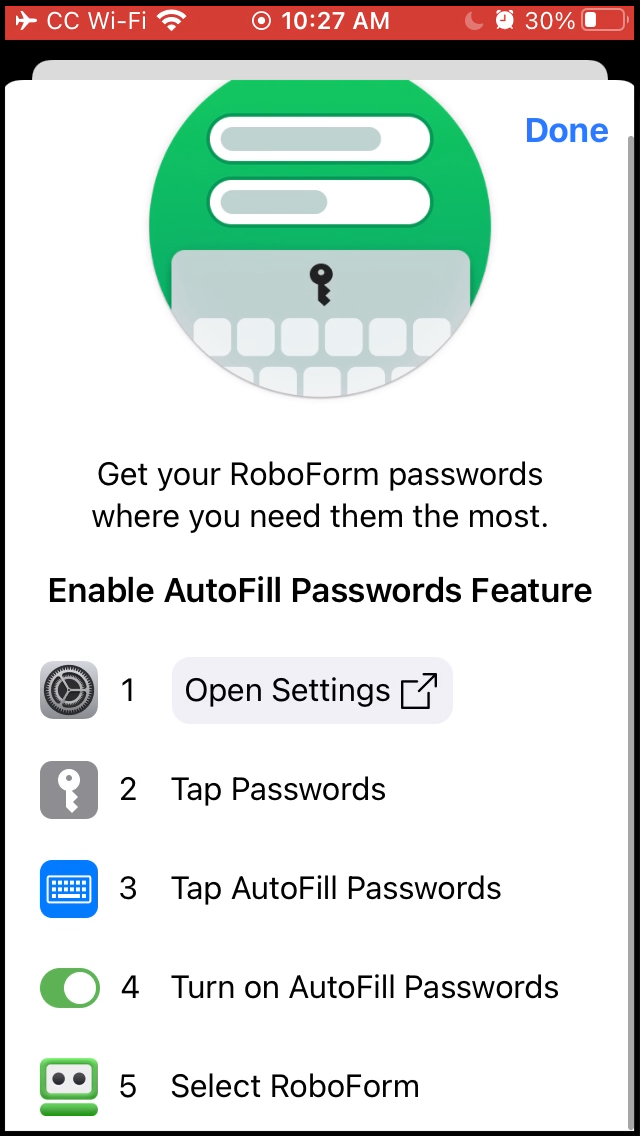 This is done by following these steps:
1) Open the Settings app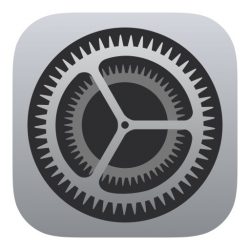 2) Scroll down and tap Passwords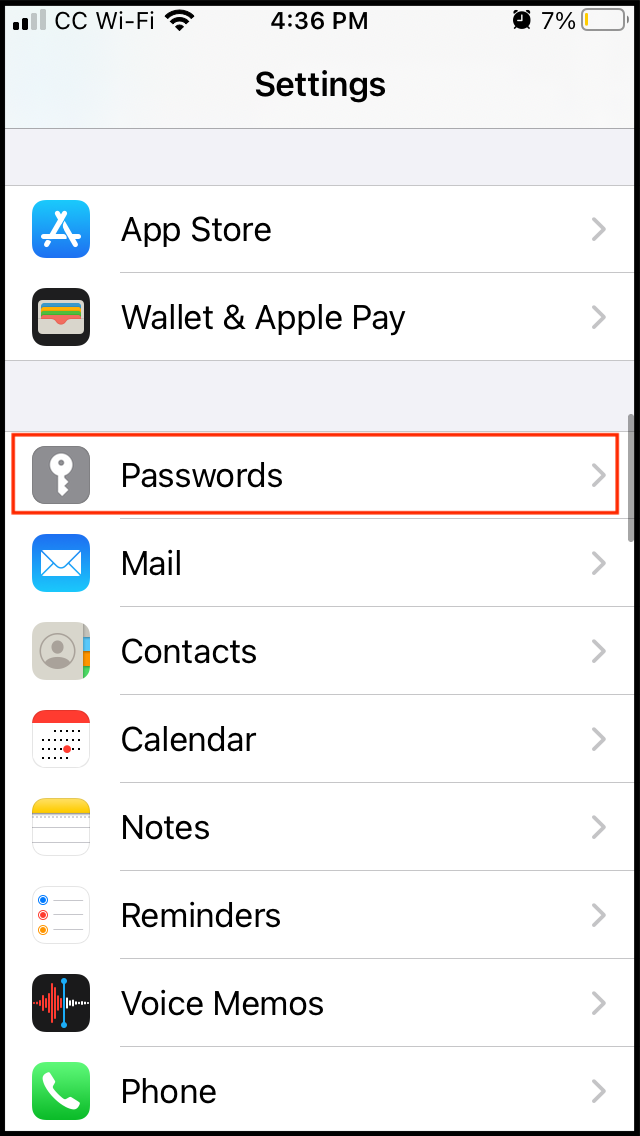 3) Tap Autofill Passwords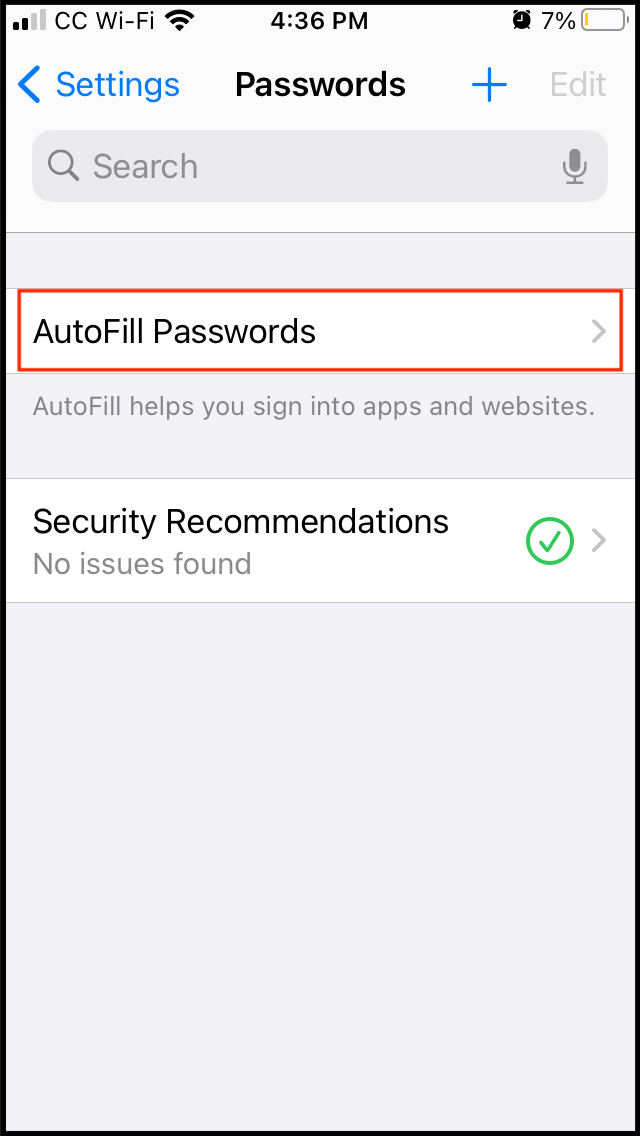 4) Toggle Autofill Passwords to ON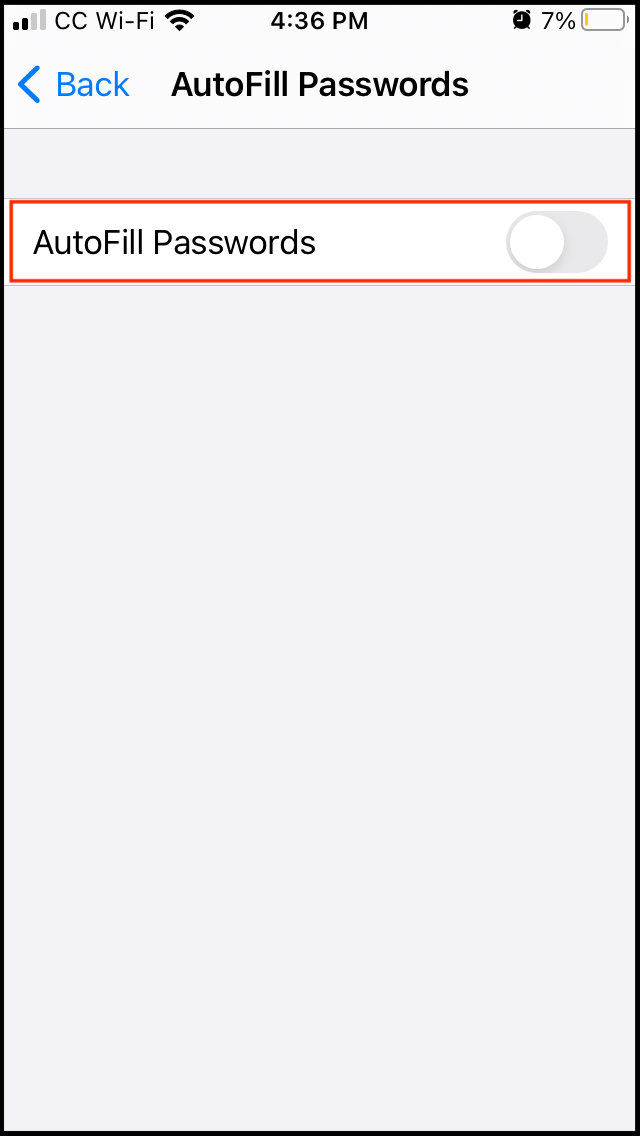 5) Select RoboForm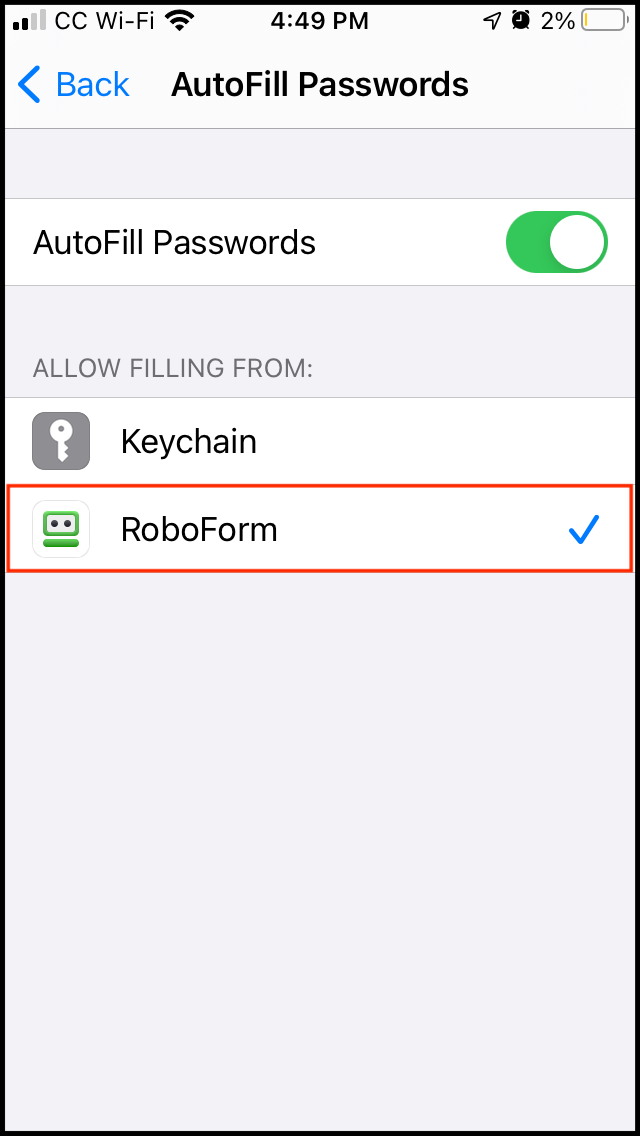 6) The RoboForm app will open and confirm that this process was successful. Tap the blue "Done" button on this confirmation.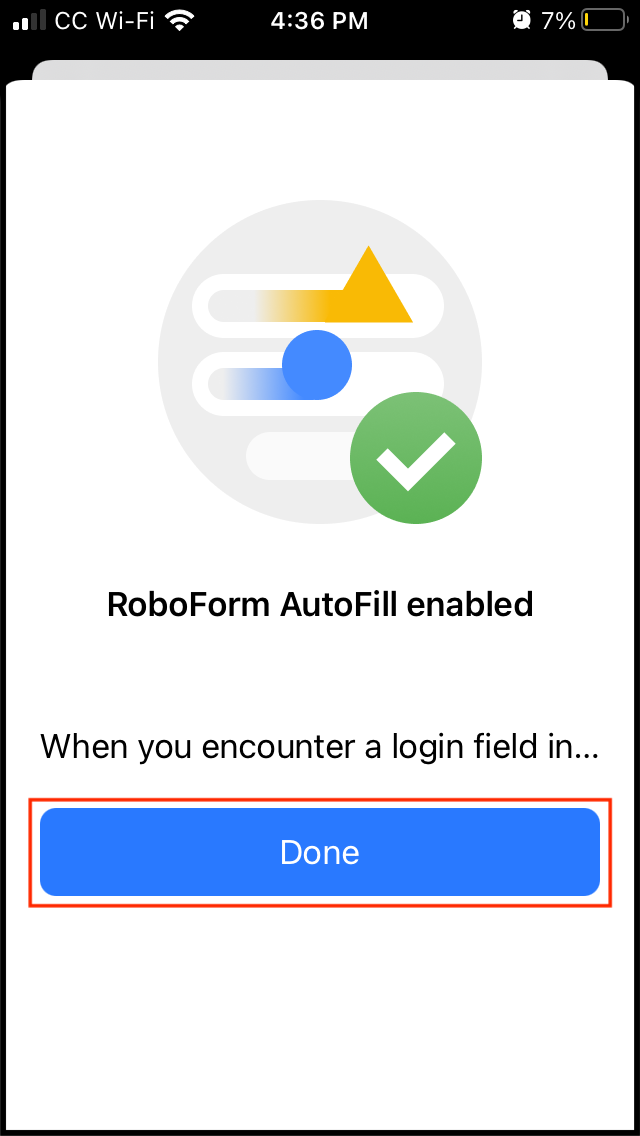 After you have completed this process, RoboForm is ready for use.