1) Access the App Store from your iOS device.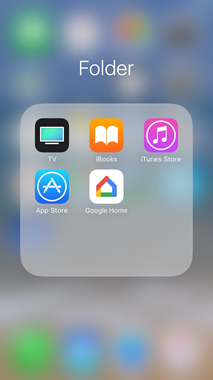 2) Type "RoboForm" within the App Store search field.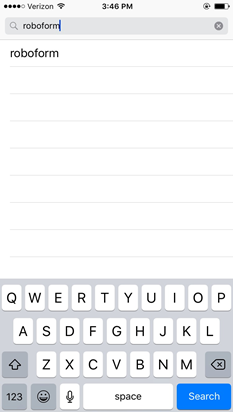 3) Tap the download button and wait for the download to complete.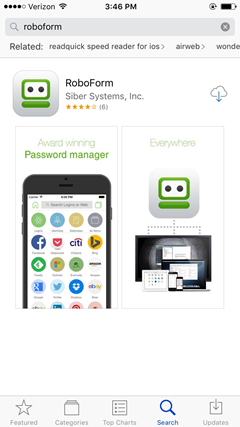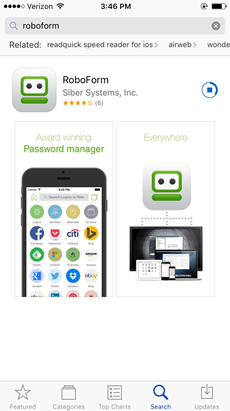 4) Log in using your RoboForm email address and Master Password.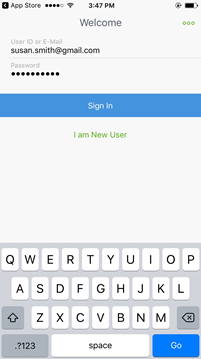 5) Once logged in, you will be taken through the series of screens shown below. If you wish to set up a secondary access PIN, create it now. Otherwise, at the top, choose SKIP.
If using touch ID, you must first enable it on your iOS device.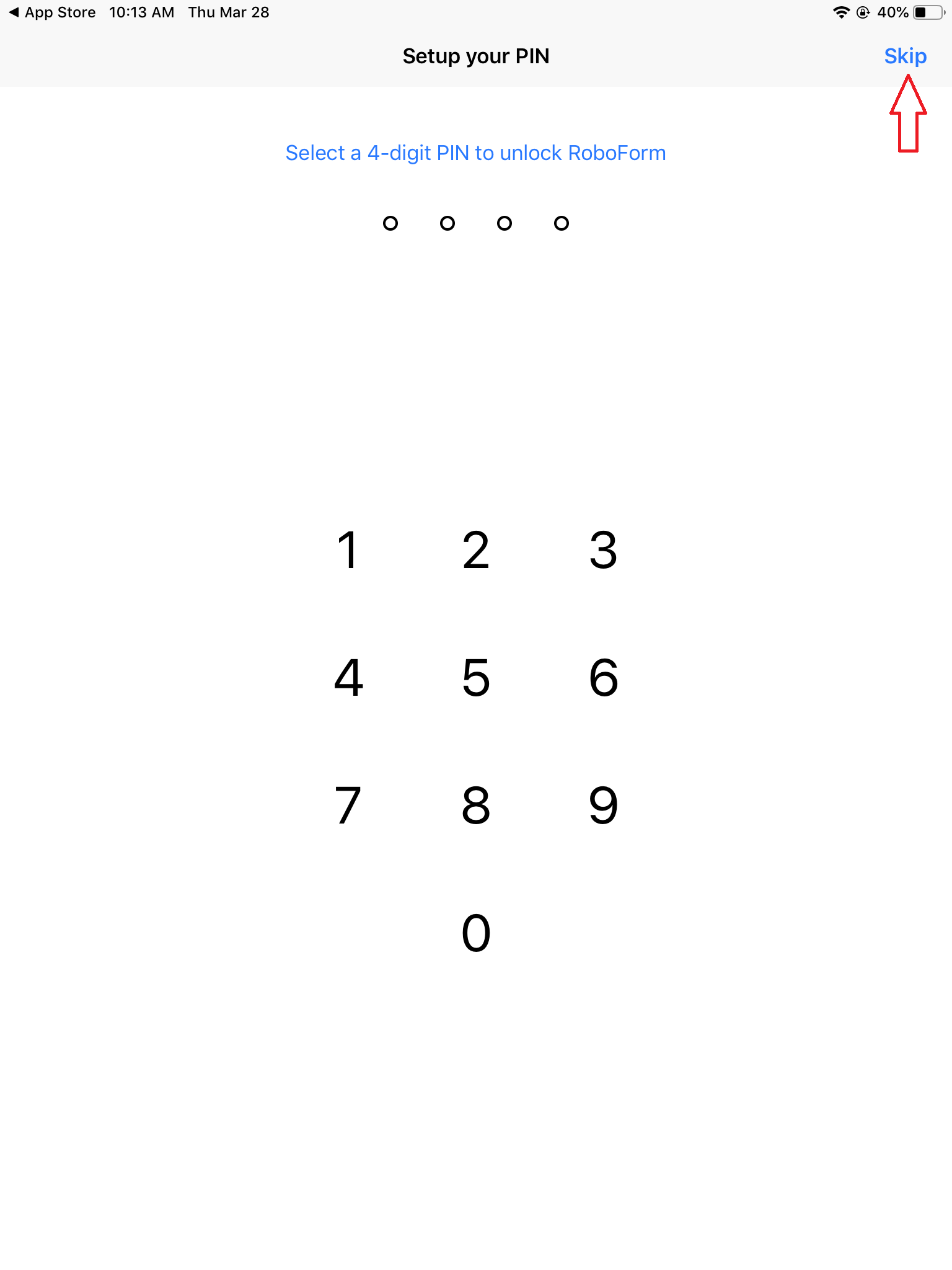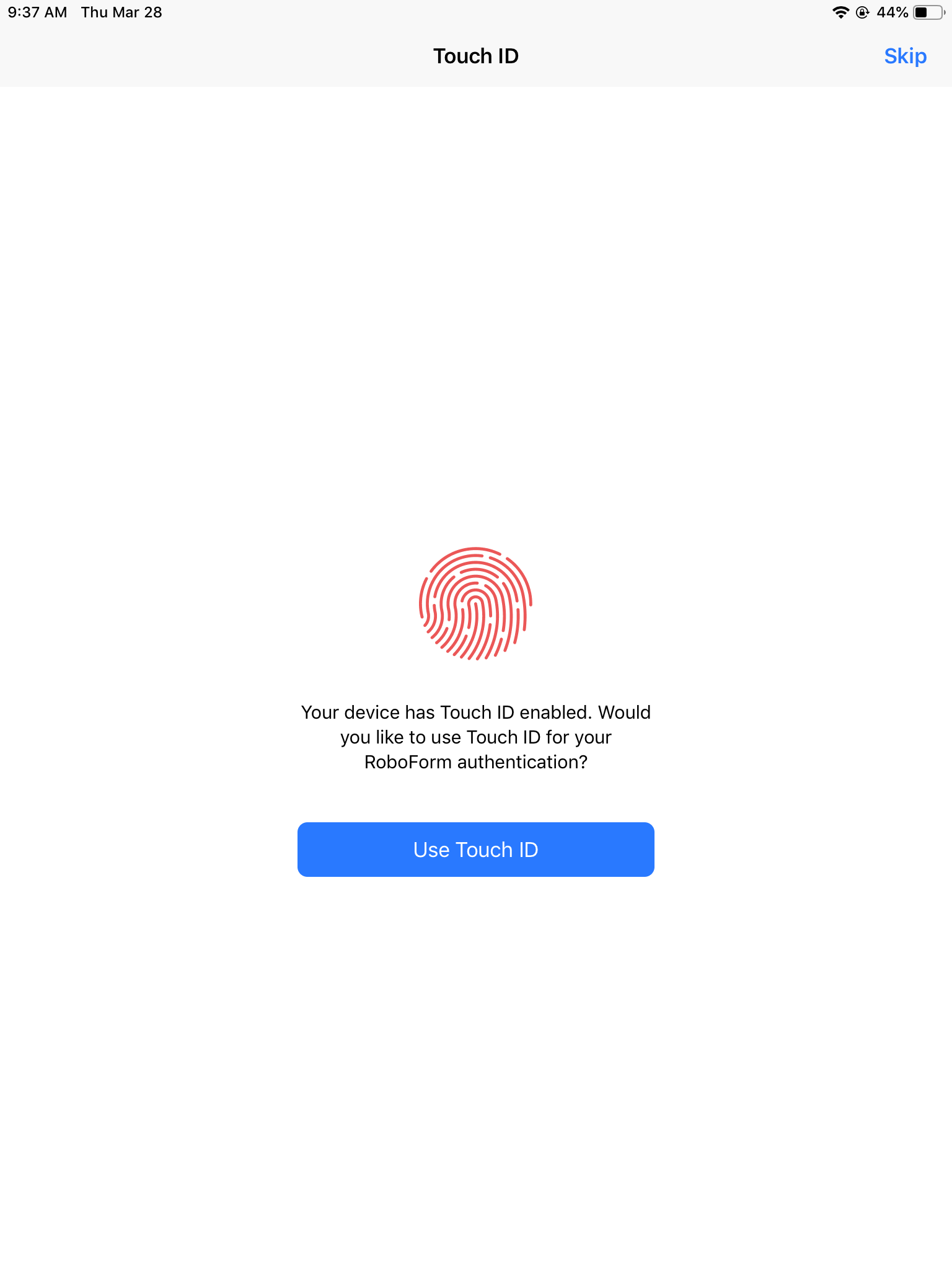 6) Once you've selected an authentication method, you may begin using RoboForm on your iOS device. To access the home screen, tap the home icon in the lower left corner.