1. Pull up the URL of the site you'd like to log into. Example: https://www.facebook.com/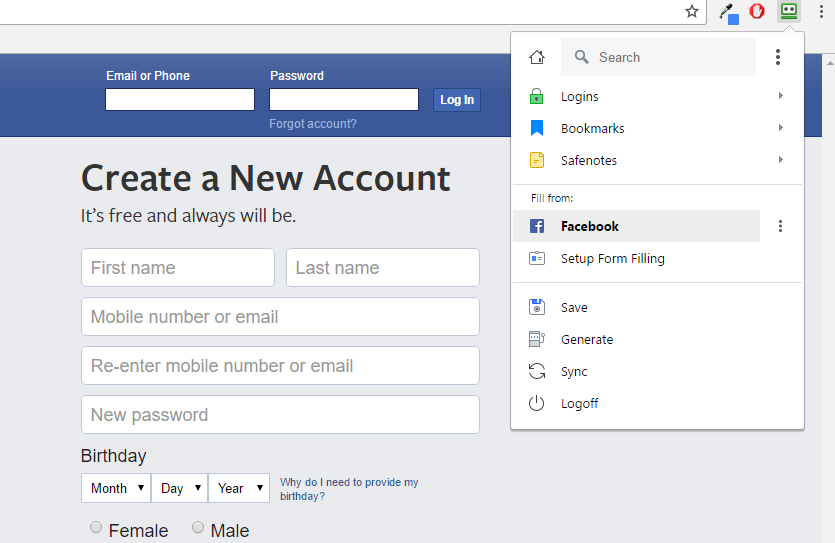 2. If you are creating an account for the first time, continue to steps a and b. If you have an existing account, skip to step c.
a. Enter the information required for account signup.
b. To generate a secure account password, click the RoboForm icon in your upper toolbar > select "Generate" > click "Generate New" > click "Fill."





NOTE: RoboForm's password generator creates secure and unique passwords with the click of a button. You can select the quantity and type of characters, as well as the minimal number of digits by clicking >>Advanced settings.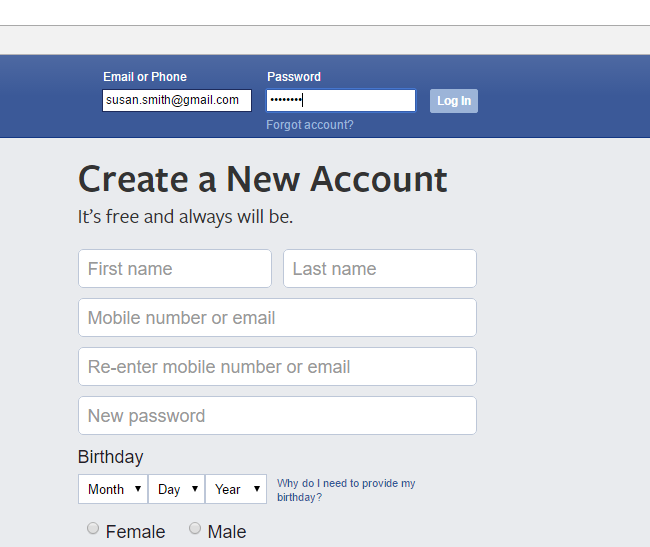 c. Enter in your existing account email address and password > click the Facebook Log In button.
d. RoboForm will ask if you'd like to save the password for this account - click the Save button.




3. The Login can now be seen in RoboForm by clicking on the RoboForm icon and selecting "Logins."