There are three ways to add passwords to RoboForm: automatically as you log in, manually, or by importing. 
Option 1 - Automatically while logging in
1) Pull up the URL of the site you'd like to log in to. Example: https://www.facebook.com/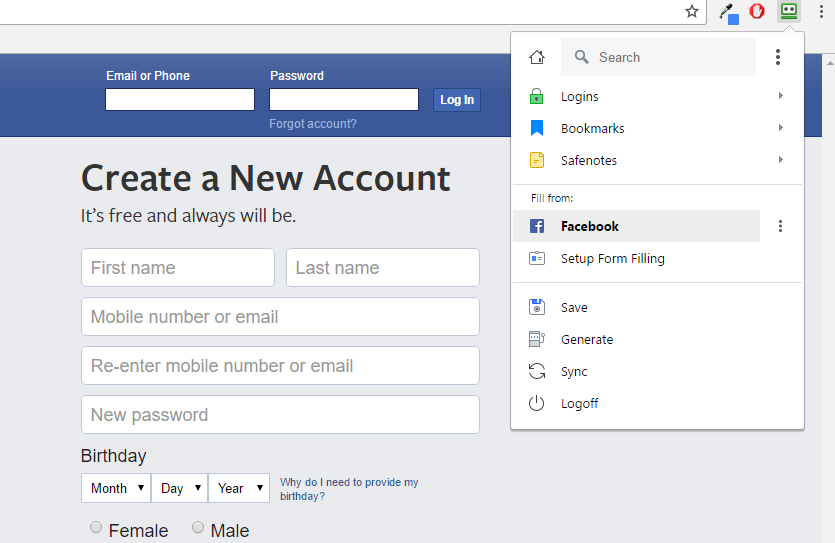 2) If you are creating an account for the first time, continue to steps a and b. If you have an existing account, skip to step c.
a) Enter the information required for account signup.
b) To generate a secure account password, click the RoboForm Extension button >> select Generate >> click "Generate New" > click "Fill."

NOTE: RoboForm's password generator creates secure and unique passwords with the click of a button. You can select the quantity and type of characters, as well as the minimal number of digits by clicking the drop-down arrows next to "Advanced settings."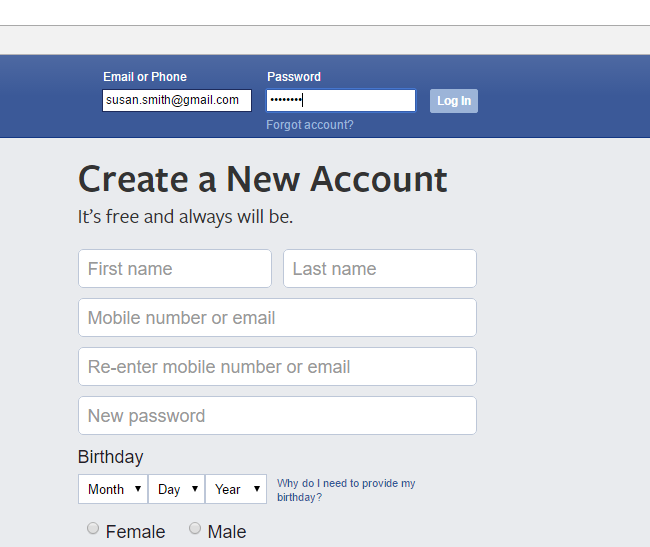 c) Enter your existing account email address and password >> click the Facebook Log In button.
d) If your browser supports inplace AutoSave, RoboForm will automatically save your Login and display a message confirming it's been saved. If you don't want to save the Login, click "Undo."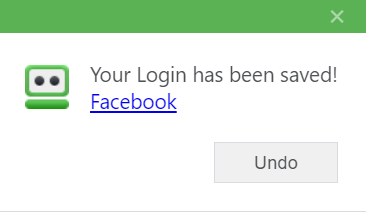 Otherwise, RoboForm will ask if you'd like to save the password for this account - click "Save."

3) The Login can now be viewed in RoboForm by clicking the RoboForm Extension icon >> Logins.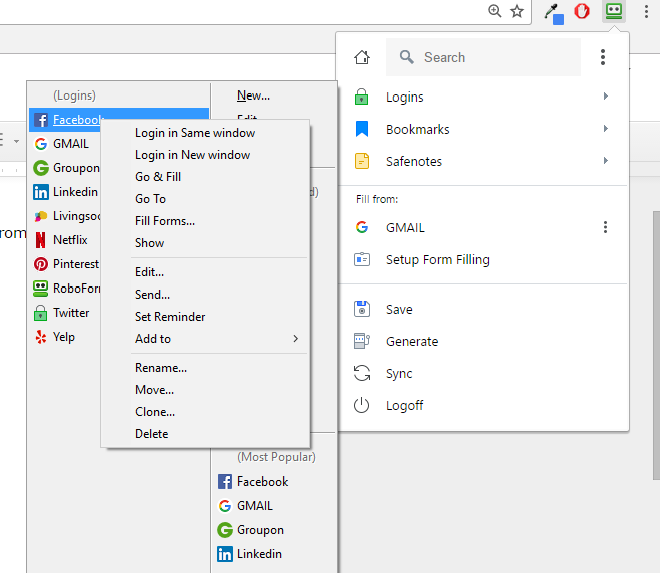 Option 2 - Manually
1) Open the RoboForm Start Page. Click the blue '+' icon in the lower right corner, then click "Login."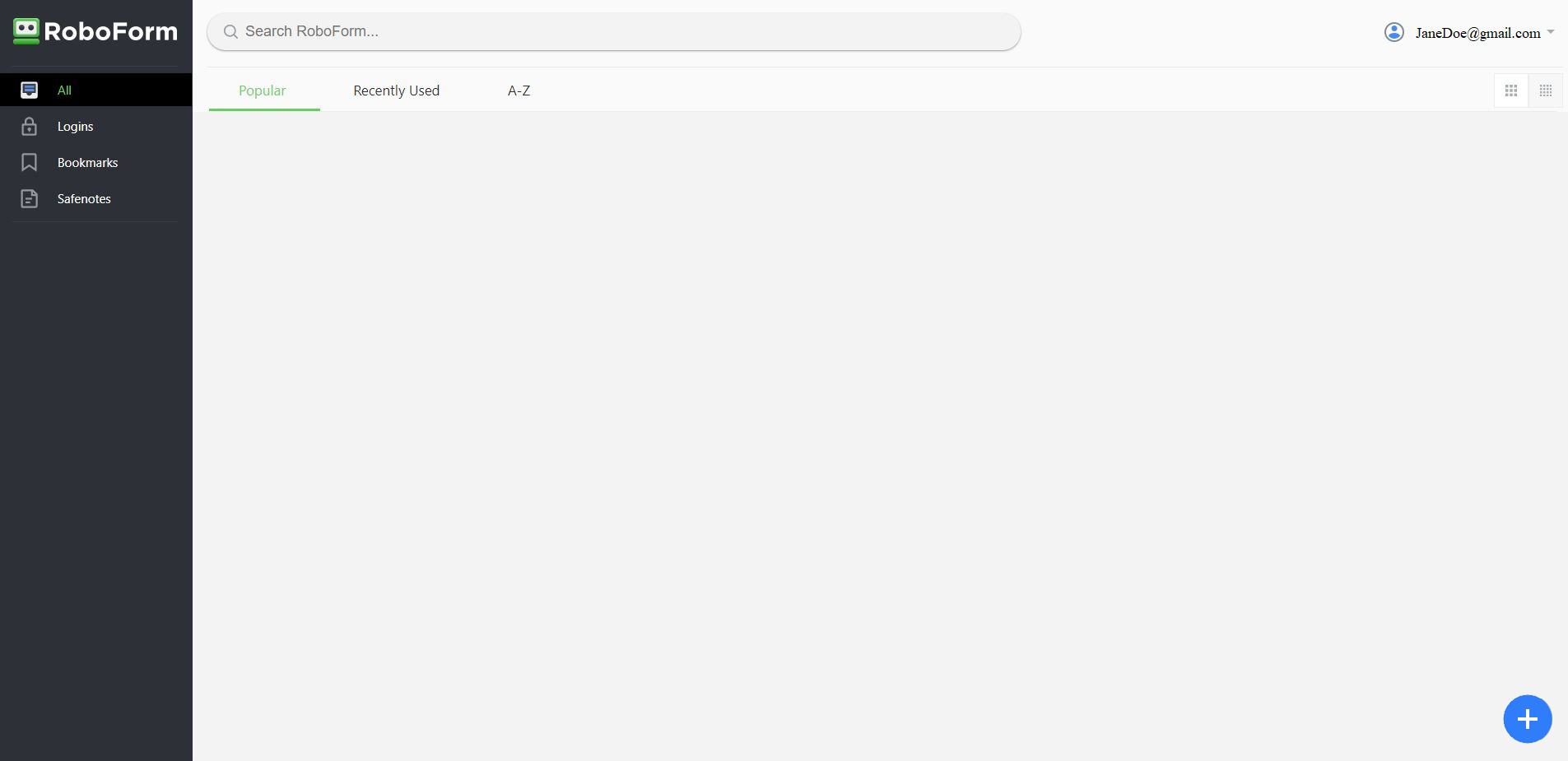 2) Enter the URL or application name or click the drop-down arrow for a list of commonly saved websites.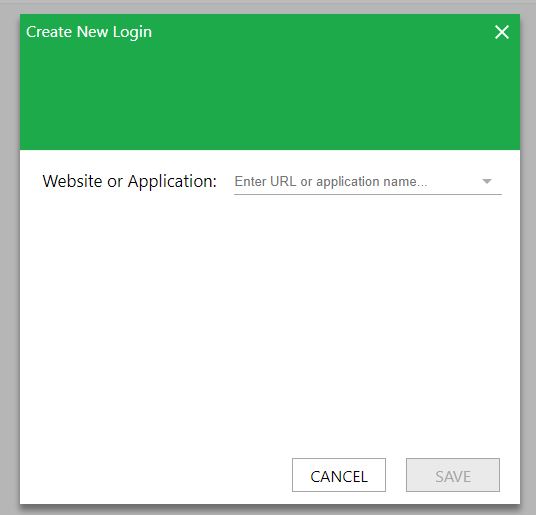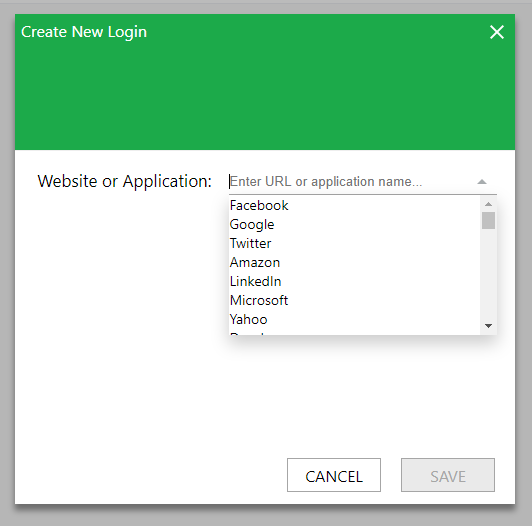 3) Enter your email and password. To add the newly saved Login to your Pinned items, click the pin icon. Then, click the SAVE button.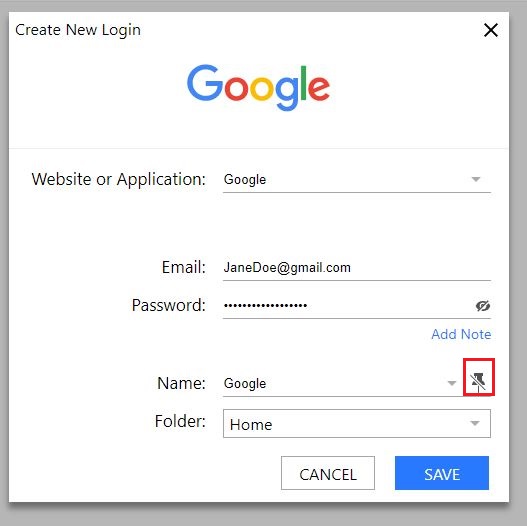 Option 3 - Import
RoboForm for Windows and Mac offers the ability to import passwords from all major browsers, other password managers, or a CSV. Instructions can be found here.