If your device was lost or stolen please follow these steps.
1) First, you need to remove this device from the list of Authorized devices. To remove access from your account login here.
2) At the top of the page, hover your mouse over the "My Settings" tab and select "Sessions" from the dropdown menu which will appear.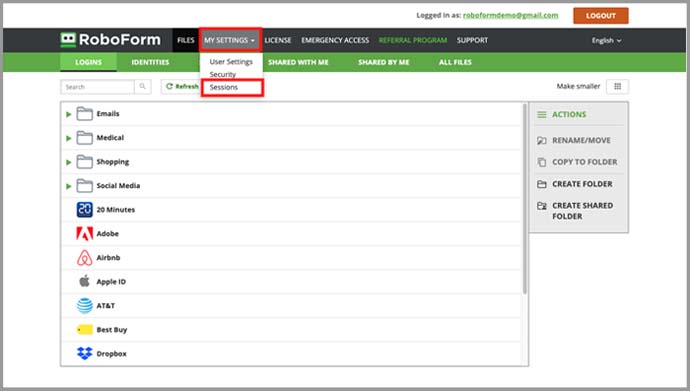 3) Under Authorized Devices, select the check box to the right of the devices you would like to revoke. Then select "Delete Selected".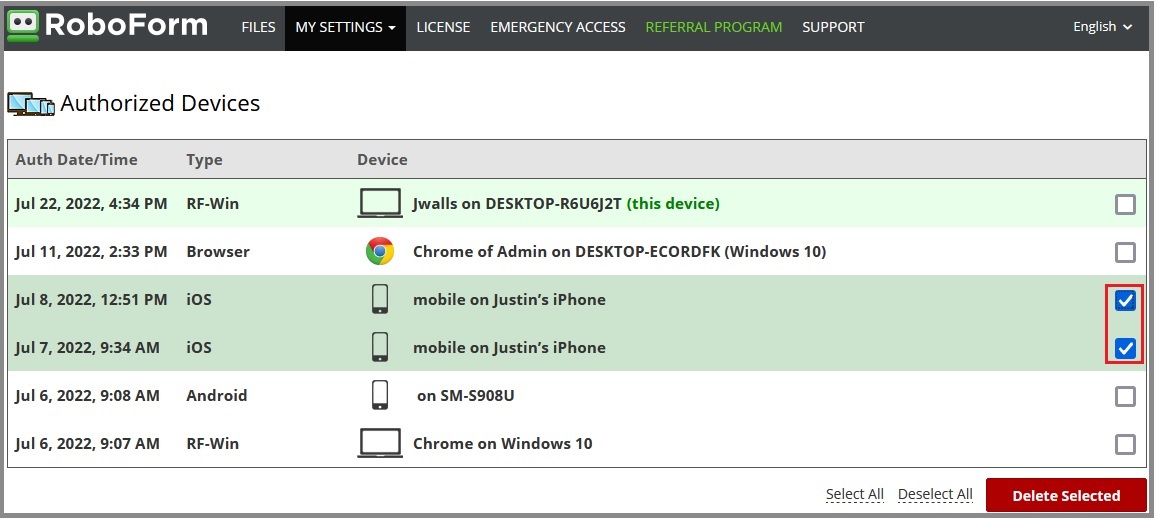 4) You will receive a confirmation to "Delete (disallow) the selected devices?" Select Yes to complete the process.