If a company user forgets their Master Password, the RoboForm for Business company administrator has the ability to send the user a Master Password reset link.

Once the user completes the Master Password reset using the link, they will regain access to their account, however, all of their personal RoboForm data will be lost and they will be removed from any groups they formerly belonged to. Data shared with them via groups will not be affected.
Before sending a user a Master Password reset link, verify whether or not they have set another user as their Emergency Contact and if they have tried every probable password combination.
To reset a user's Master Password:
1) Select the user's name from the user panel in the administrator console.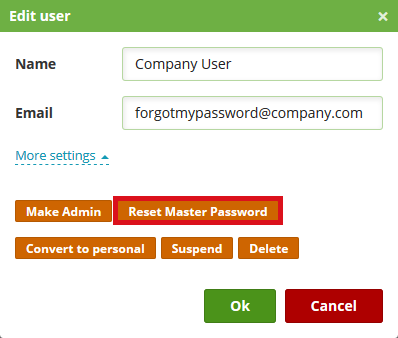 2) Under "More settings," click "Reset Master Password."
3) Click "Yes" to confirm sending the reset password link.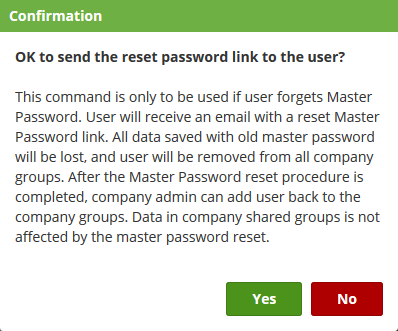 4) The user will receive an email containing a link to reset their Master Password.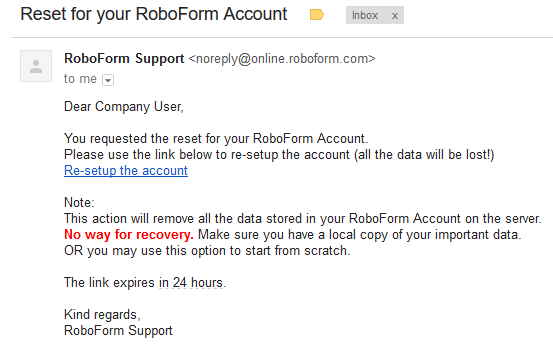 5) The link will take the user to a page prompting them to set up a new Master Password.
6) Once the new password is specified, the user will click "Delete the current data, and set this new password" to complete the process.