Use this guide to upgrade from RoboForm v7 Enterprise to RoboForm v8 for Business.
1. Start by downloading the RoboForm v8 installer from our download page (your company may have already provided it for you).

For company administrators, read this article about RoboForm v8 mass deployment using MSI
2. Run the installer.

During the installation you will receive a notice informing you that you are about to upgrade to RoboForm v8.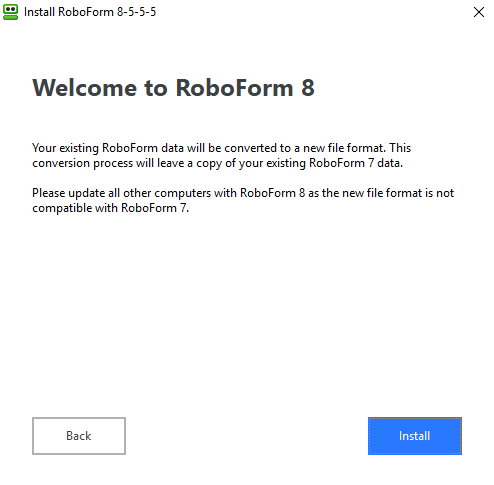 3. Enter your RoboForm Master Password.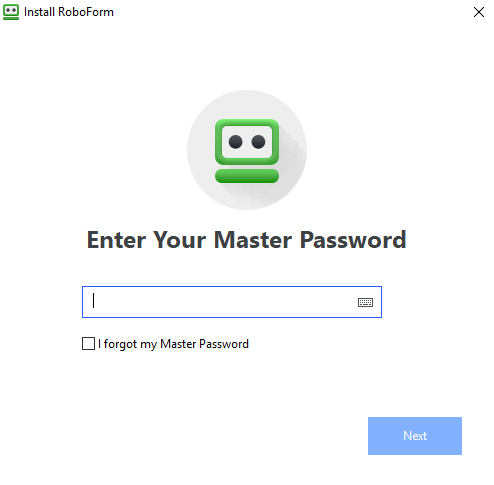 Given that the account is being upgraded from a v7 desktop account, RoboForm will by default try to keep all of the data local (this setting is already pre-checked).

If you plan to use you RoboForm for Business account data on multiple devices, you should uncheck "Do not sync my RoboForm data" to allow the data to be properly synced.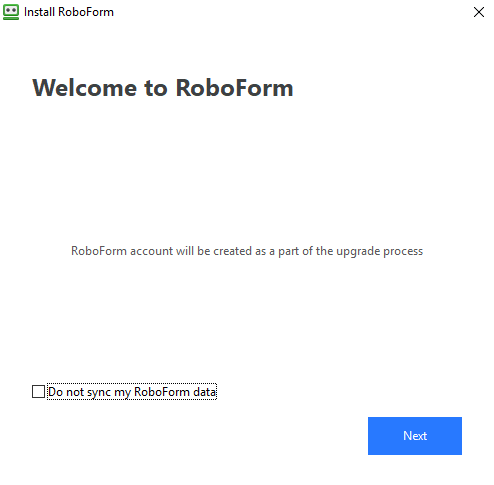 4. Select "Create New Account"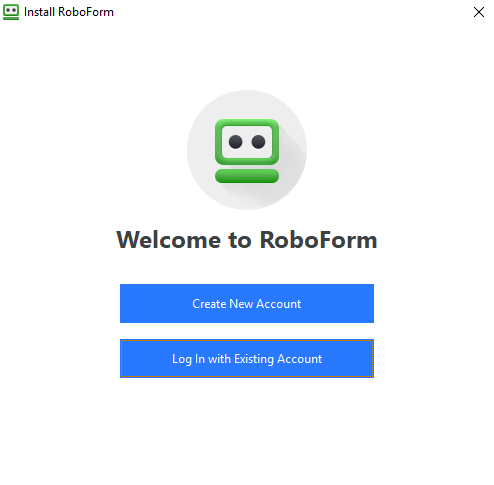 5. Enter your company email address and complete the creation of your RoboForm for Business account.