Use this guide to upgrade from RoboForm v7 Enterprise to RoboForm v8 for Business.
1. Start by downloading the RoboForm v8 MSI installer from the More Downloads section of our download page (your company may have already provided it for you).

For company administrators, read this article about RoboForm v8 mass deployment using MSI
2. Run the MSI installer.

3. After the installation is complete start RoboForm by running identities.exe located in the Siber Systems/AI RoboForm folder. By default this folder will be stored in C://Program Files(x86)
4. Once RoboForm starts for the first time after upgrading it will display a message saying that it needs to finish upgrading any v7 data to v8. Click Next.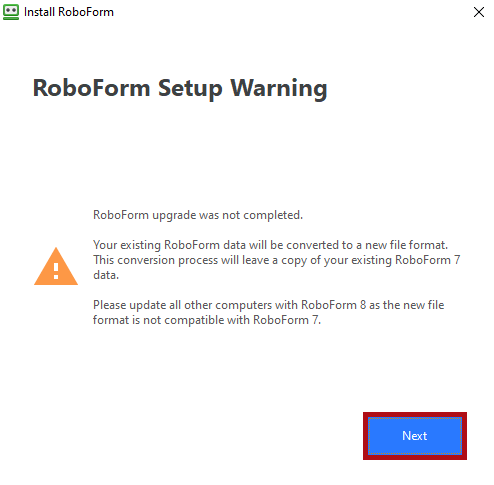 4. Enter the Master Password for your RoboForm v7 data. This password is not necessarily the same as your RoboForm v8 Master Password.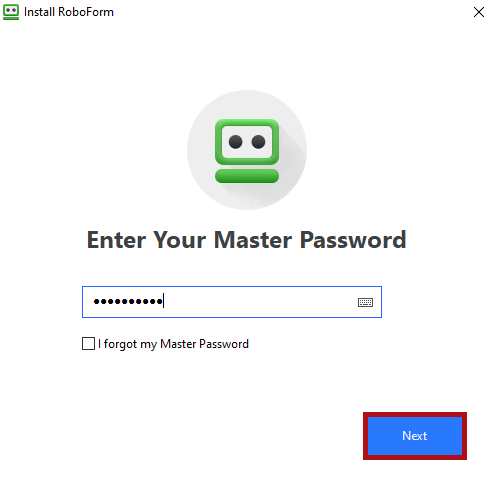 5. Now RoboForm needs to sync the v7 data to an account. A company administrator will have already made a RoboForm v8 account for you if you did not have one already. If you do not know what you login information is then reach out to your company administrator. Click Log In with Existing Account to continue.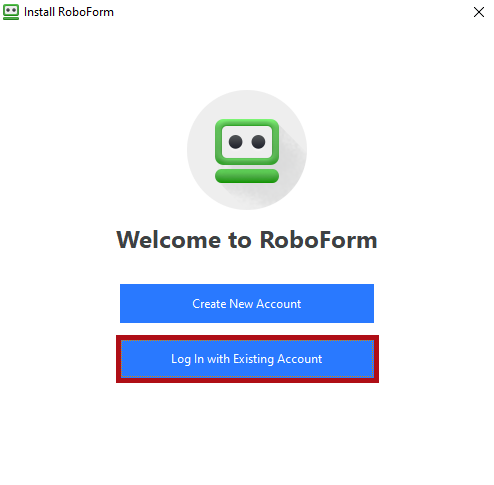 6. Enter the email address tied to your RoboForm v8 account and the Master Password.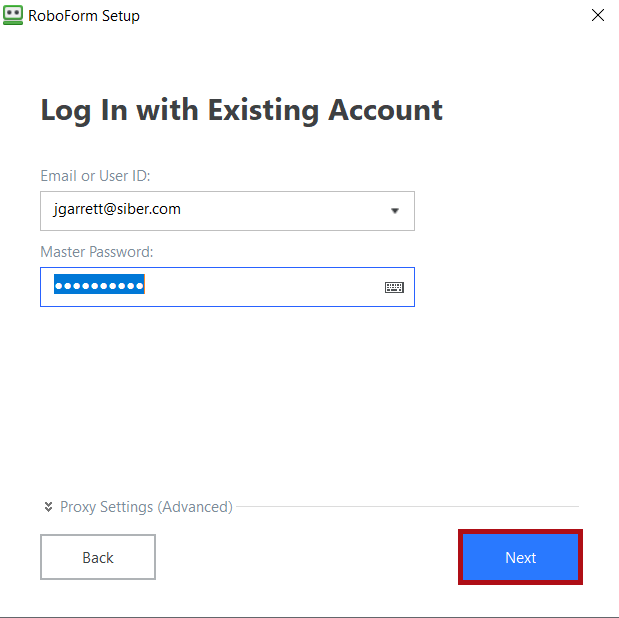 5. All of the local RoboForm v7 data will not be linked to the RoboForm v8 account.