RobForm Android (8.0.8 and above) will display web logins from matching domains. To use this functionality, first ensure RoboForm is turned on under your accessibility settings. 
1) Open your Android settings >> System >> Accessibility >> RoboForm>> On.
2) Open an application.
3) Tap the password field. The RoboForm icon will appear.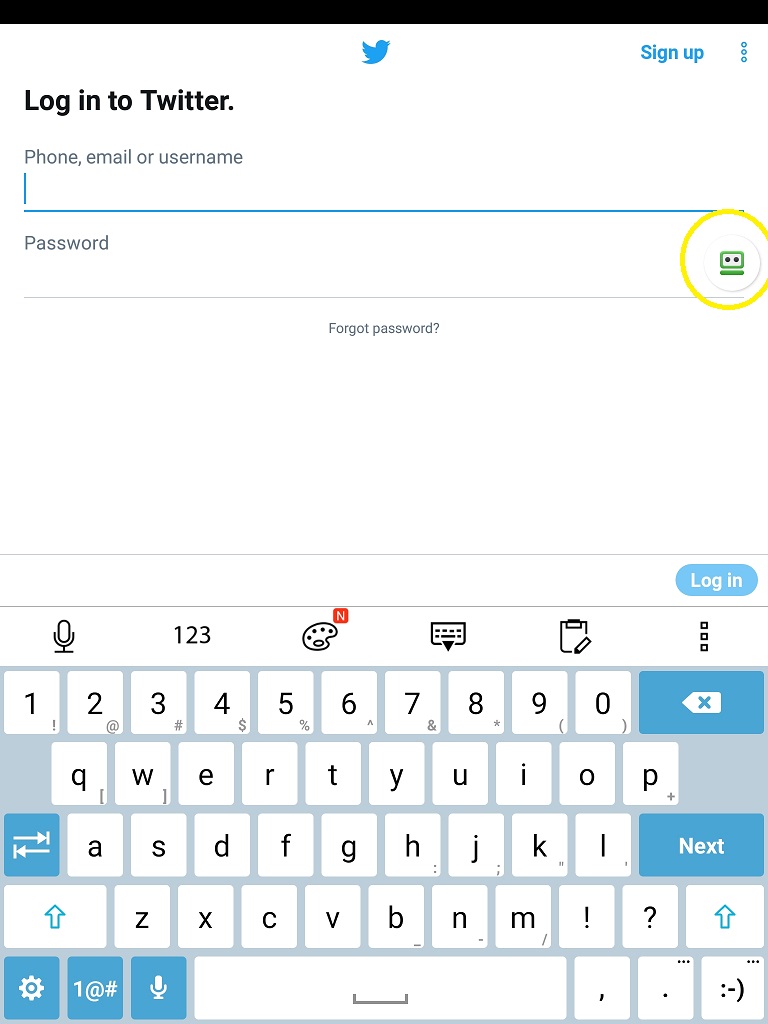 4) Tap the RoboForm icon. A list of all logins for that domain will display. Select the appropriate login.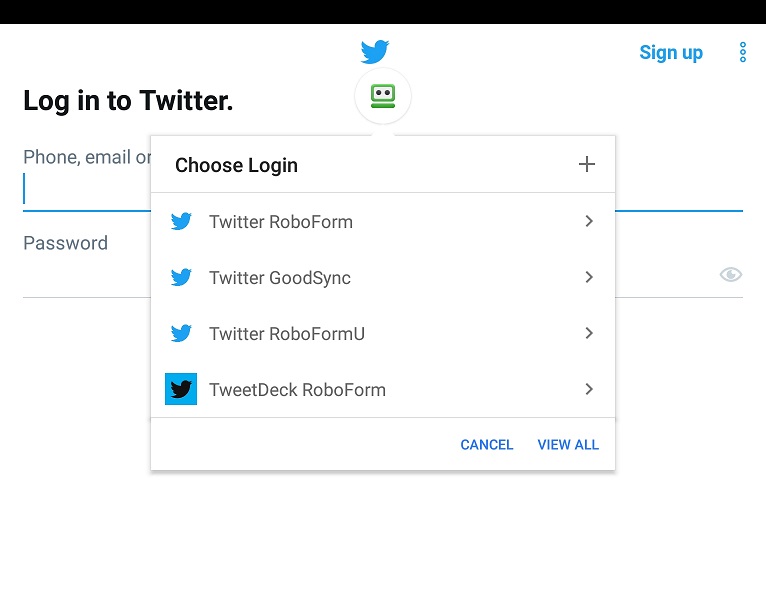 5) RoboForm will automatically fill in the corresponding login credentials.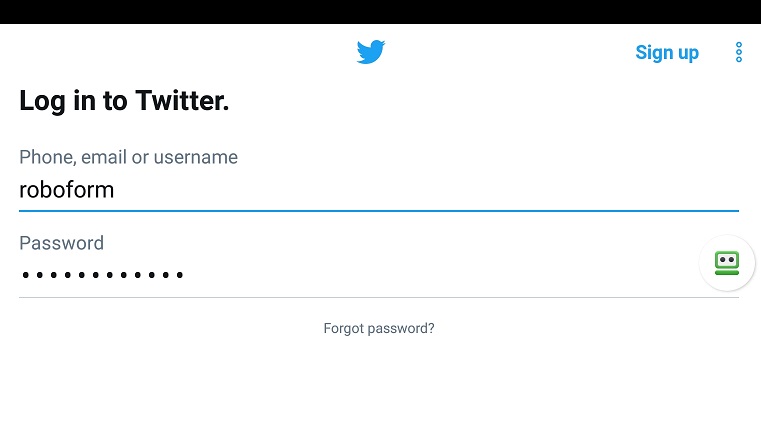 6) Tap the Log in button.