NOTE: In order to restore your Master Password you will need to have enabled the Master Password Restore feature. To learn how to enable this feature, click here.
1) Open the RoboForm app. Tap the 3 dots in the upper right corner. Then, select "Settings" from the menu.

2) Select "Security" from the Settings menu.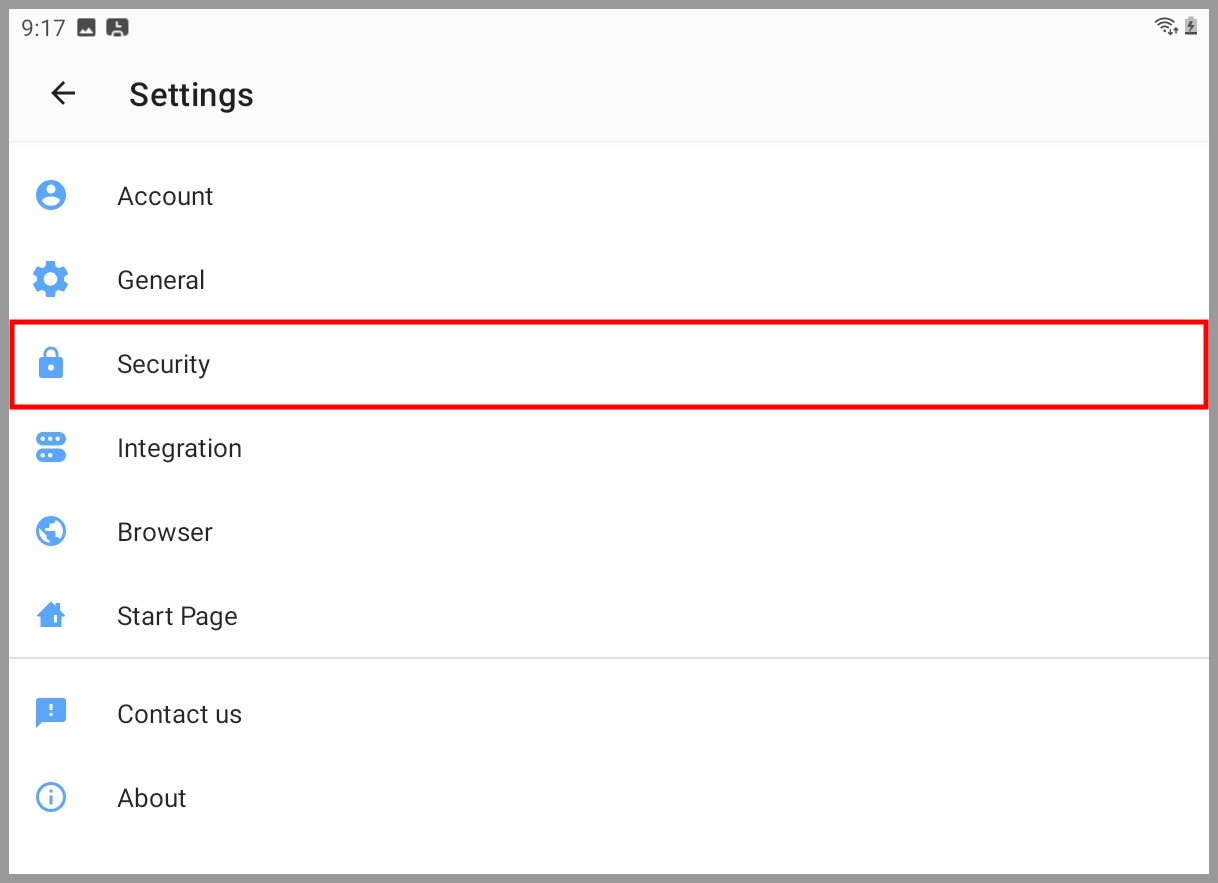 3) Tap "Restore Master Password" under Master Password Restore.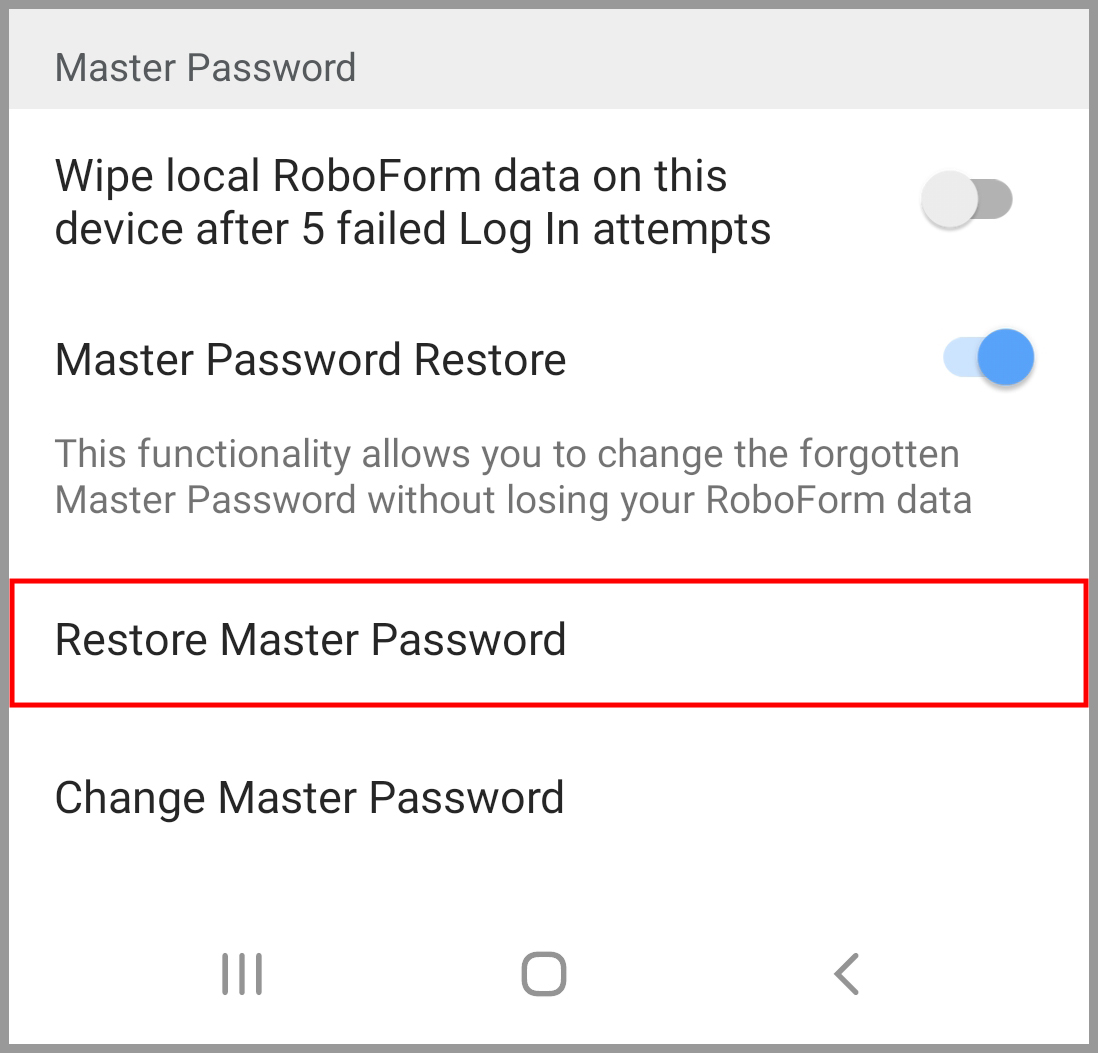 4) RoboForm will present you with a screen notifying you that the new Master Password you create will have to be used on all the devices you wish to use RoboForm on. Tap the "Change my Master Password" button.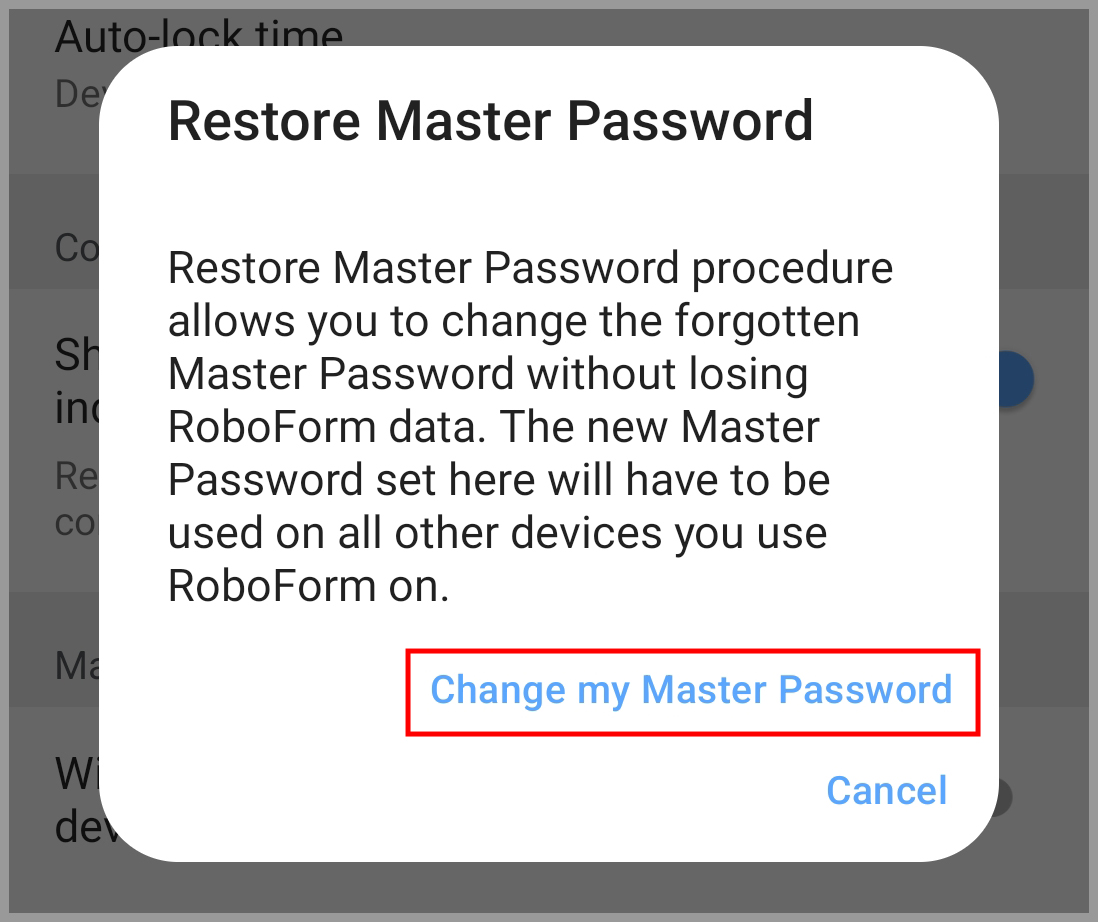 5) RoboForm will ask you to confirm that you would like to restore your master password using biometrics. Tap the blue "Restore Master Password With Biometrics" button to confirm.
6) RoboForm will have you choose a new Master Password and confirm it by re-entering it. When you are done, tap the blue "Change Master Password" button.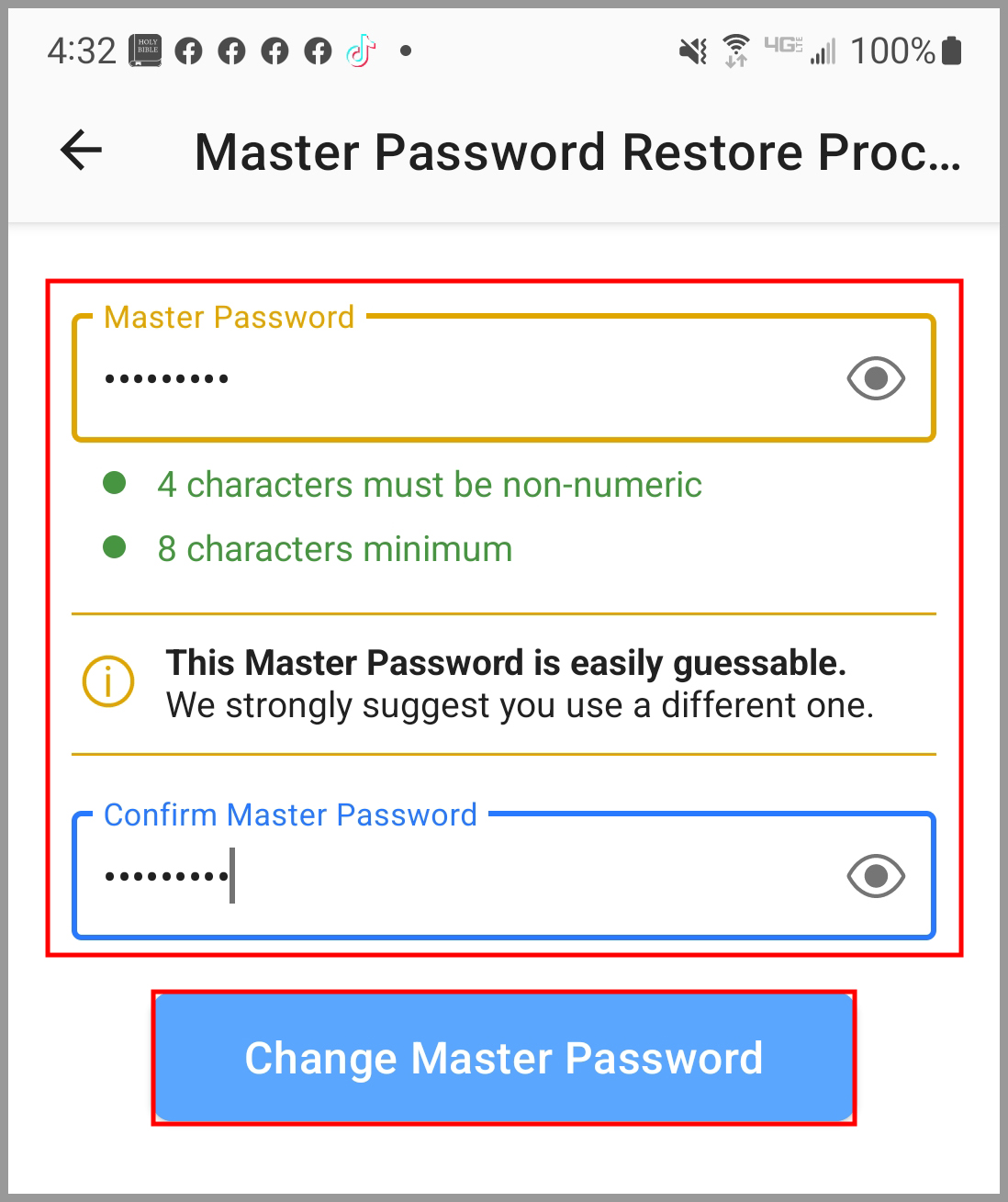 7) You will be taken to a screen confirming that you have successfully changed your Master Password. Tap the blue "Get Started" button to continue using RoboForm with your new Master Password.