Enabling Android Accessibility with RoboForm
Before attempting to create an app Login, ensure RoboForm is turned on under your Android Accessibility settings.
1)
Open the RoboForm app and tap the 3 dots in the upper right corner, then select "Settings".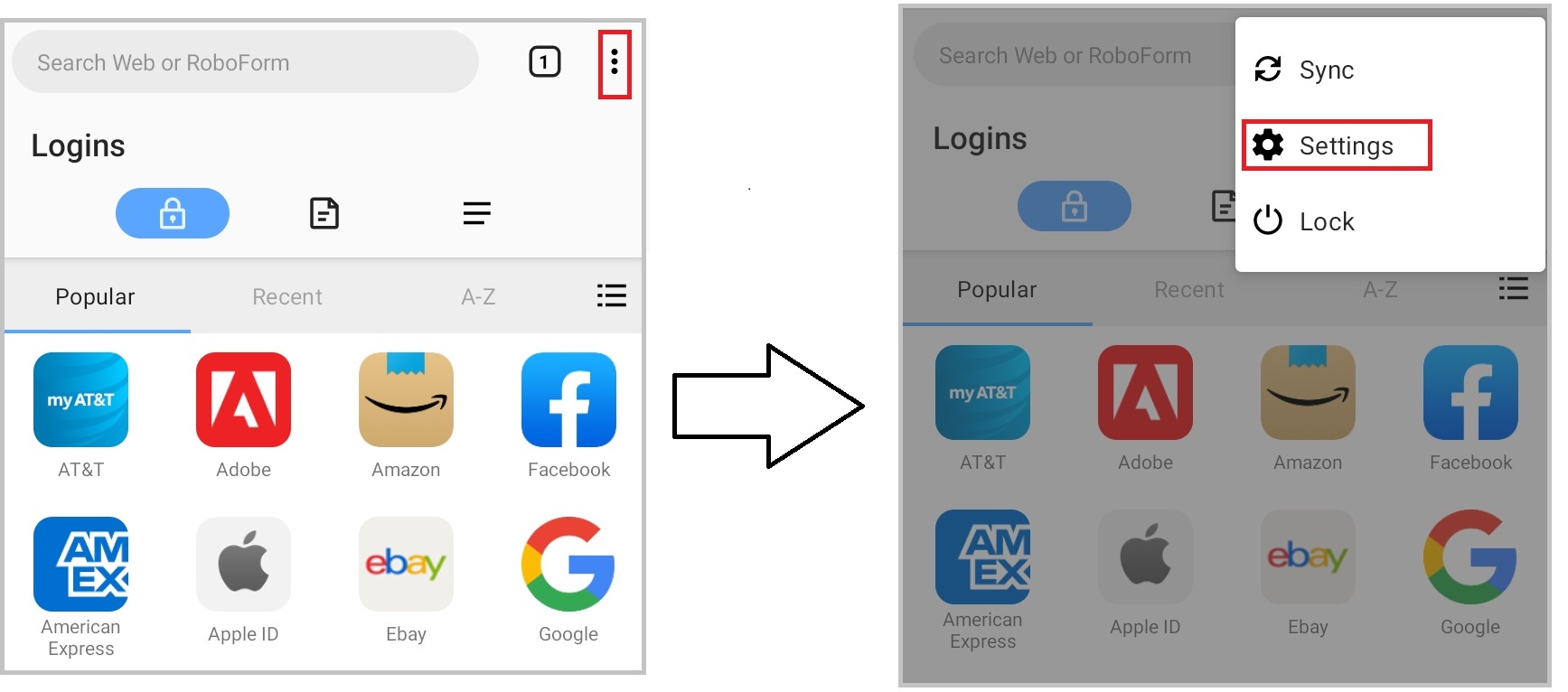 2) Tap "Integration" in the Settings menu.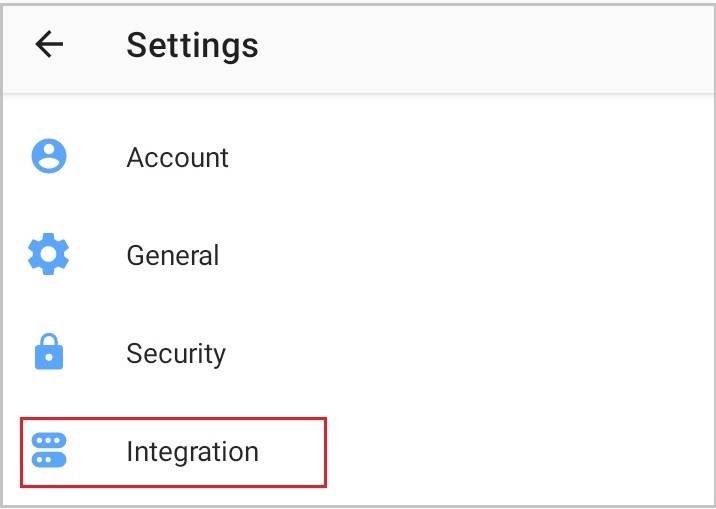 3) Tap the "Accessibility" option, then Tap "RoboForm".



Enabling Native Auto-fill in Applications
1) After enabling Android Accessibility you will then be brought back to RoboForm's Integration page. Tap the "Native Auto-fill" option.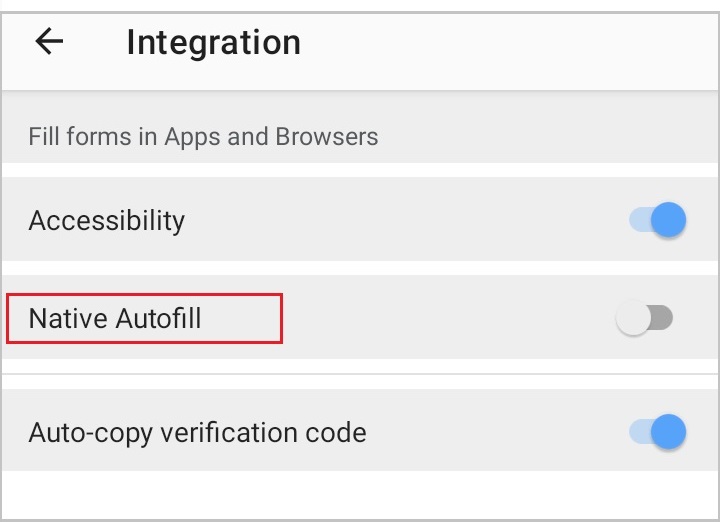 2) You will be brought to the Android Auto-fill service page. Check the box to the left of the "RoboForm" option.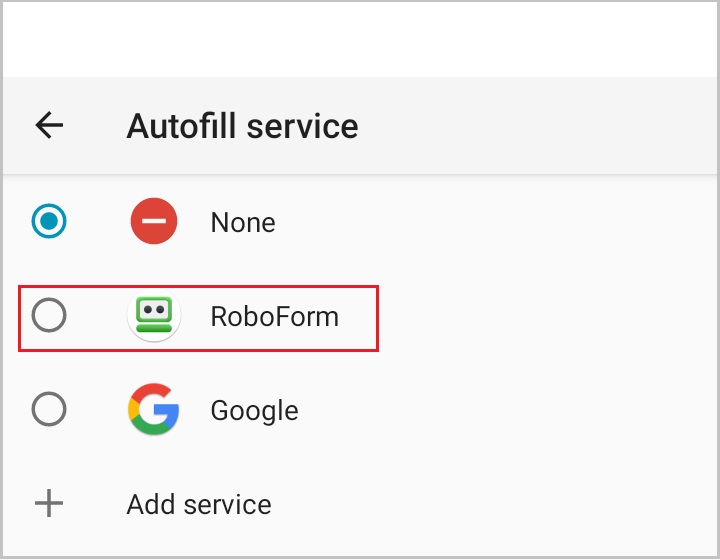 3) You will be prompted to confirm that you trust RoboForm, tap "OK" on this prompt.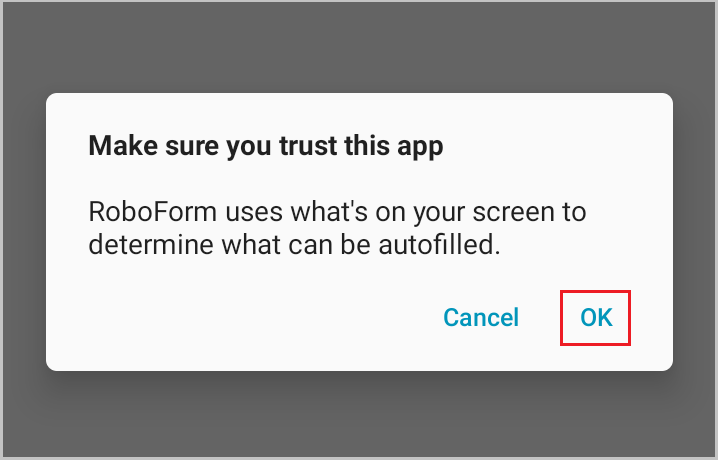 RoboForm for Android is now ready to create and save Logins.
Xiaomi with MiUi OS
For Xiaomi with MiUi OS, follow these steps:
Accessibility:
Accessibility service lets RoboForm fill forms in apps and browsers. To issue a permit:
1) Go to menu Settings -> Additional settings -> Accessibility -> Click "Downloaded apps" -> Click "RoboForm" -> Click "Use RoboForm -> Check item "I'm aware of possible risks..." and click "OK"


Autorun:
Allows you to automatically launch the application for automatic form filling in apps and browsers. To issue a permit:
1) Go to menu Settings -> Apps -> Permissions -> Click "Autostart" ->Enable the option RoboForm


Display pop-up window:
Allows the system to show the Accessibility window in front of other applications for automatic form filling. To issue a permit:
1) Go to menu Settings -> Apps -> Permissions -> Other Permissions ->Find App "RoboForm" on the list ->Enable the option Display pop-up window