When creating a RoboForm for Business group or adding a company user to a group, the RoboForm company admin can set the user's usage permission in that group. If a user's usage permission is set to "Regular," the user will be able to edit any data shared with them through the group as well as add their own data to the group. A user's usage permission witin a group can be checked and edited in the "Users in Groups" panel. For more information on permission levels in RoboForm for Business click here.

To prevent a user from being able to edit or view RoboForm data shared with them, set the permission level to "Limited."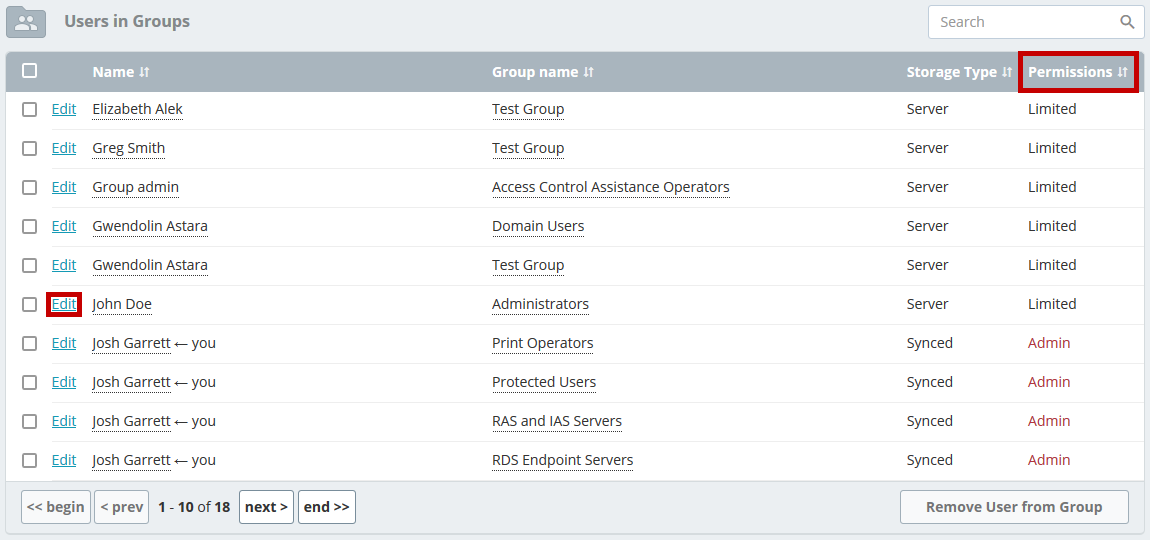 To change a user's usage permission to Limited, click "Edit" next to their name and change their usage permission.