1) Open the RoboForm app. Tap the three dots in the upper-right corner and select "Settings" from the menu.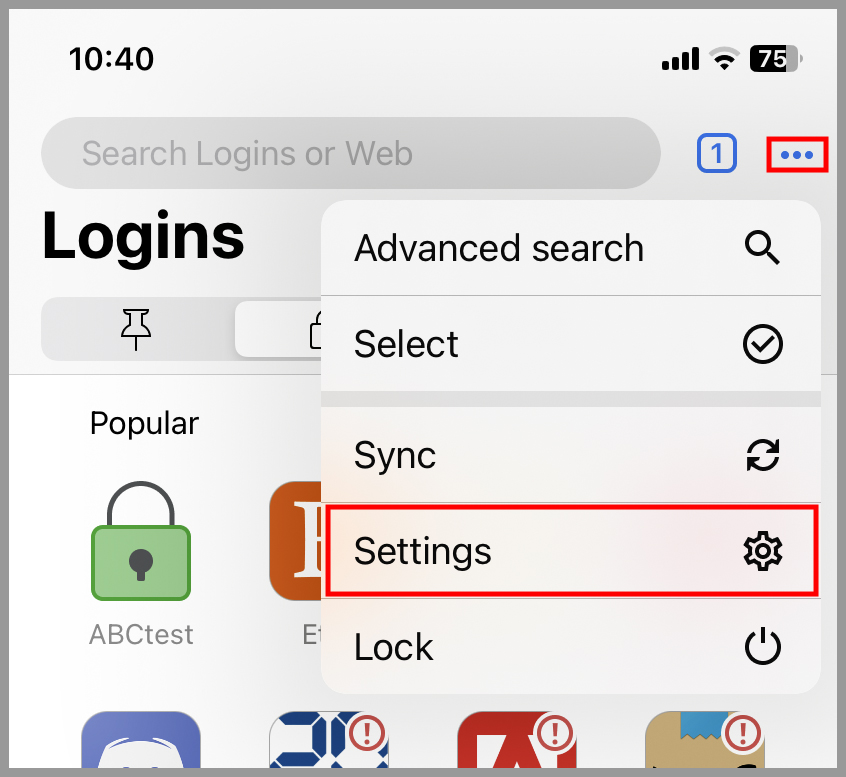 2) Tap the "Security" option.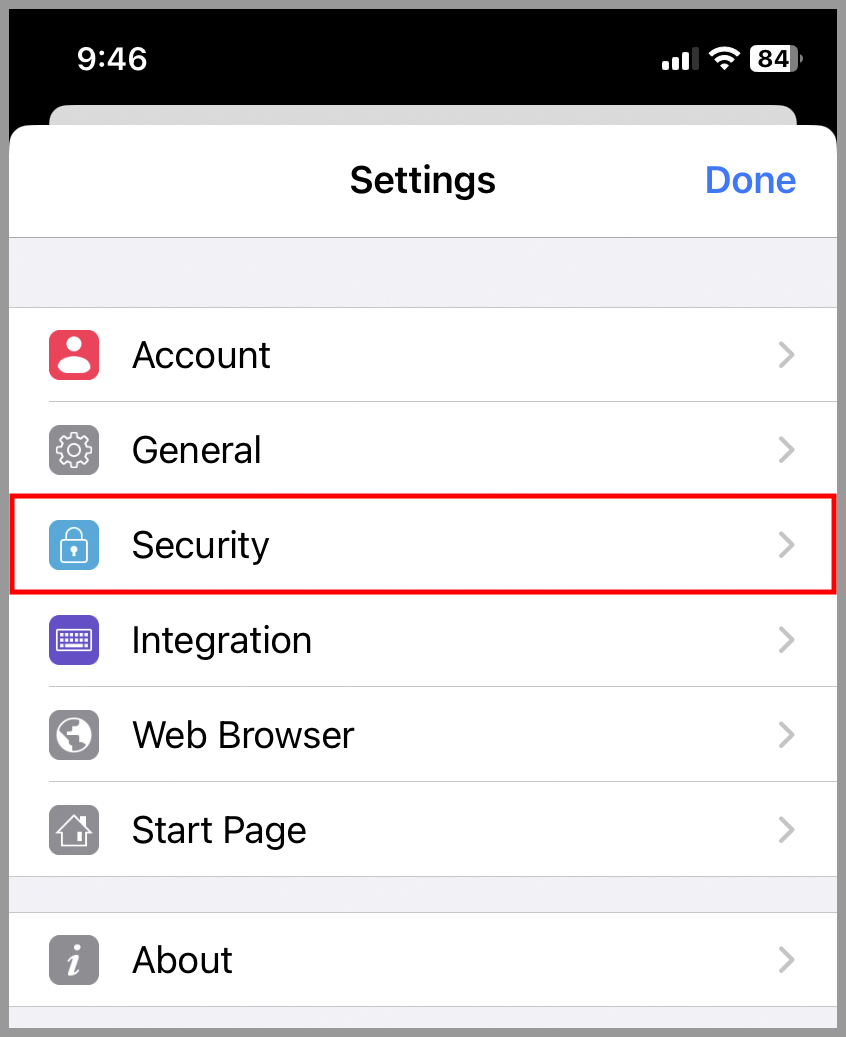 3) Under the "RoboForm Unlock Mode" section, toggle the "Face ID" option to the ON position.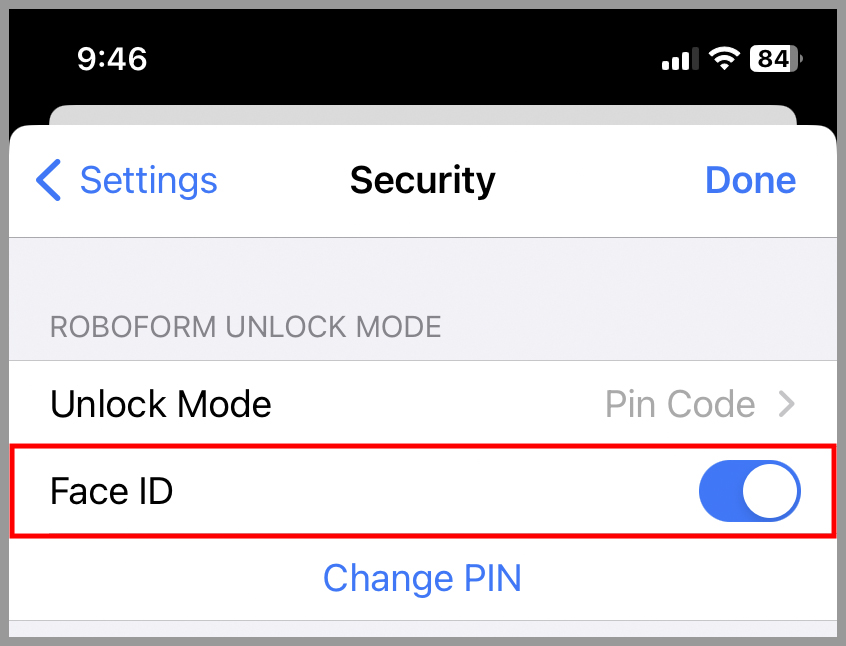 4) You will receive a message confirming that Face ID has been enabled. Tap "Got it" on this message.