1. After installing and opening the RoboForm Android app, you will be greeted with the Welcome screen.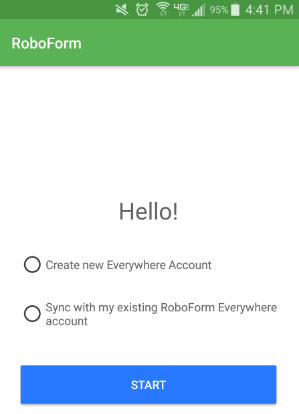 2. Select "Create New Everywhere Account" and click the "Start" button.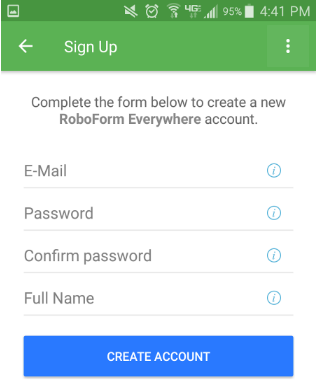 3. Enter in the following information: Email, password, confirm password, and your full name and then click "Create Account" button.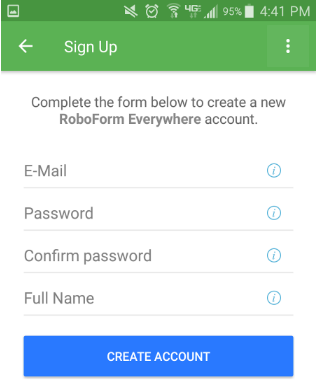 4. Your Everywhere account has been created. To verify your Master Password, you can click on the eye icon to the right. It is very important that you remember this password as it is the key to your account.