The Report center congregates data on your employee's usage of RoboForm and generates a visual representation of what groups they're in, what responsibilities they have been delegated, and the overall state of their RoboForm security.
Security Score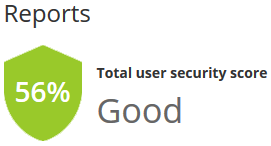 At the top of each report is a security score that represents how secure your user's passwords are. Each security score is determined by the uniqueness, randomness, and complexity of each password the user or group has. We have implemented the zxcvbn algorithm, which determines a passwords strength based on its entropy or unpredictability. If each user uses a random, unique, and complex password for all of their logins, they will have a high security score.
0-25% = Low
26-50% = Average
51-75% = Good
76-100% = Excellent 
The average security score for the entire company is displayed at the top of each page.

Users Report



This report will list the users in your company and will display detailed information on each one. Next to each user is their Two Factor Authentication status, security score, the last time they logged in, their status, the groups they belong to, and their permission level in each group. 

Each user's method of 2FA will be displayed, either OTP Email, SMS, Google Authenticator, or N/A.
Clicking on the device icon 

will display their access history. The dates, times, computer, and IP addresses that the user has accessed their RoboForm account from will be displayed there.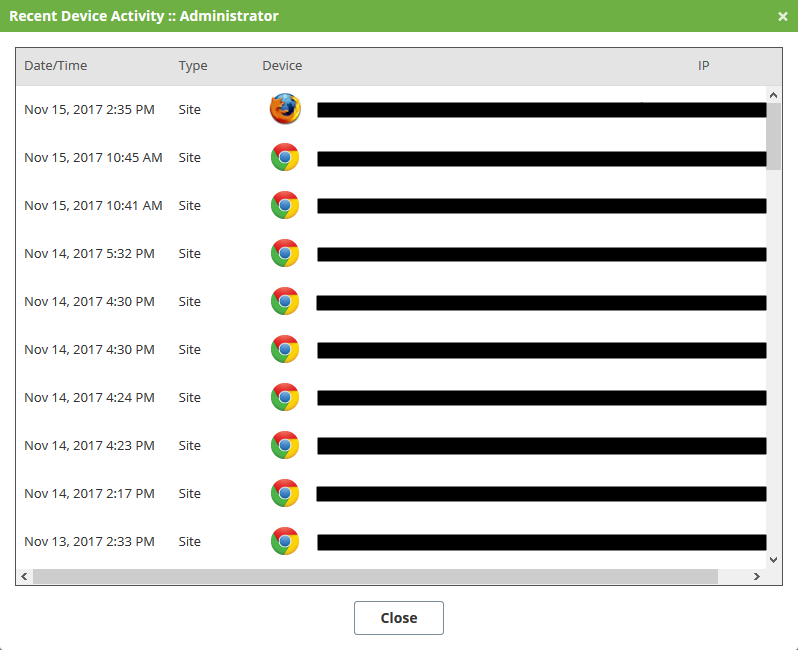 Clicking on the user's security score will reveal detailed information on the security of the user's passwords.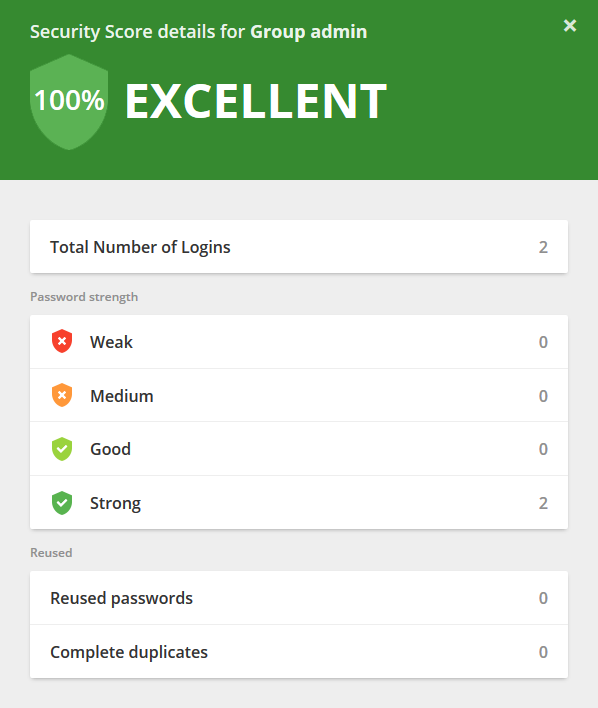 Hovering over the number in the groups column will display a list of each group the user is in, as well as their level of permission.
Clicking on the number will reveal a full menu with each group the user is in and their permissions.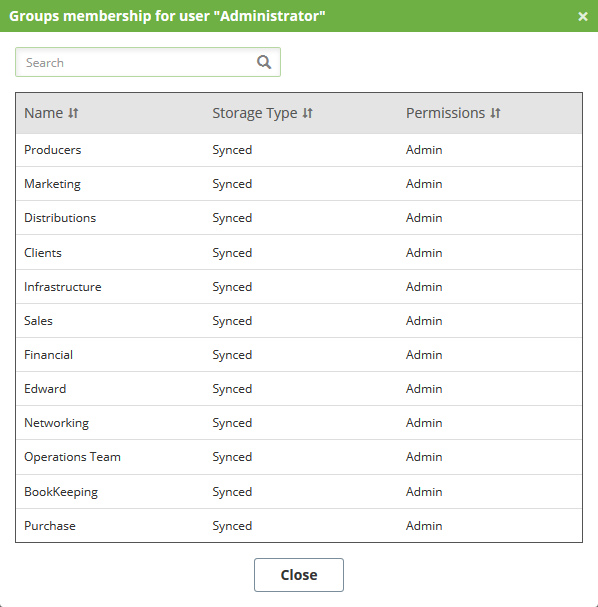 Administrators can generate and download a log of their user's access history over a selected period of time by pressing the "Download" button next to each user.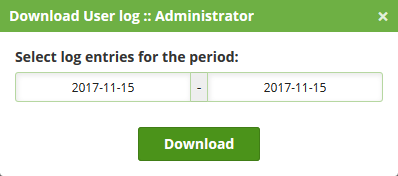 Groups Report
This report will list detailed information about each group in your company.

 

Next to each group is the number of users in that group, the amount of data (by type) in the group, the total data in the group, the security score for the logins in the group, and any managers assigned to that group. The security score for a group is based on the score of each login stored within that group.

 

Administrators will be able to generate and download a group specific access log over a selected period of time by pressing the "Download" button next to each group.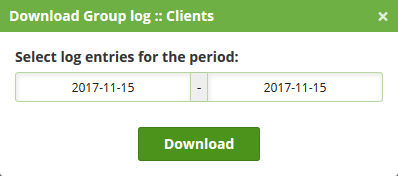 Company Report
 This will generate a log of your entire company's access history for RoboForm. This log will contain the entire access history of every user in your company since its creation.