NOTE: You will need to enable and use iOS Native AutoFill for all of RoboForm's functions to work properly. Please click this link and follow the instructions in order to do so.
Creating a Login within the RoboForm browser using AutoSave
1) Open the RoboForm app and tap the RoboForm "browser" button at the top of the screen.
2) Search for the site and tap the desired result.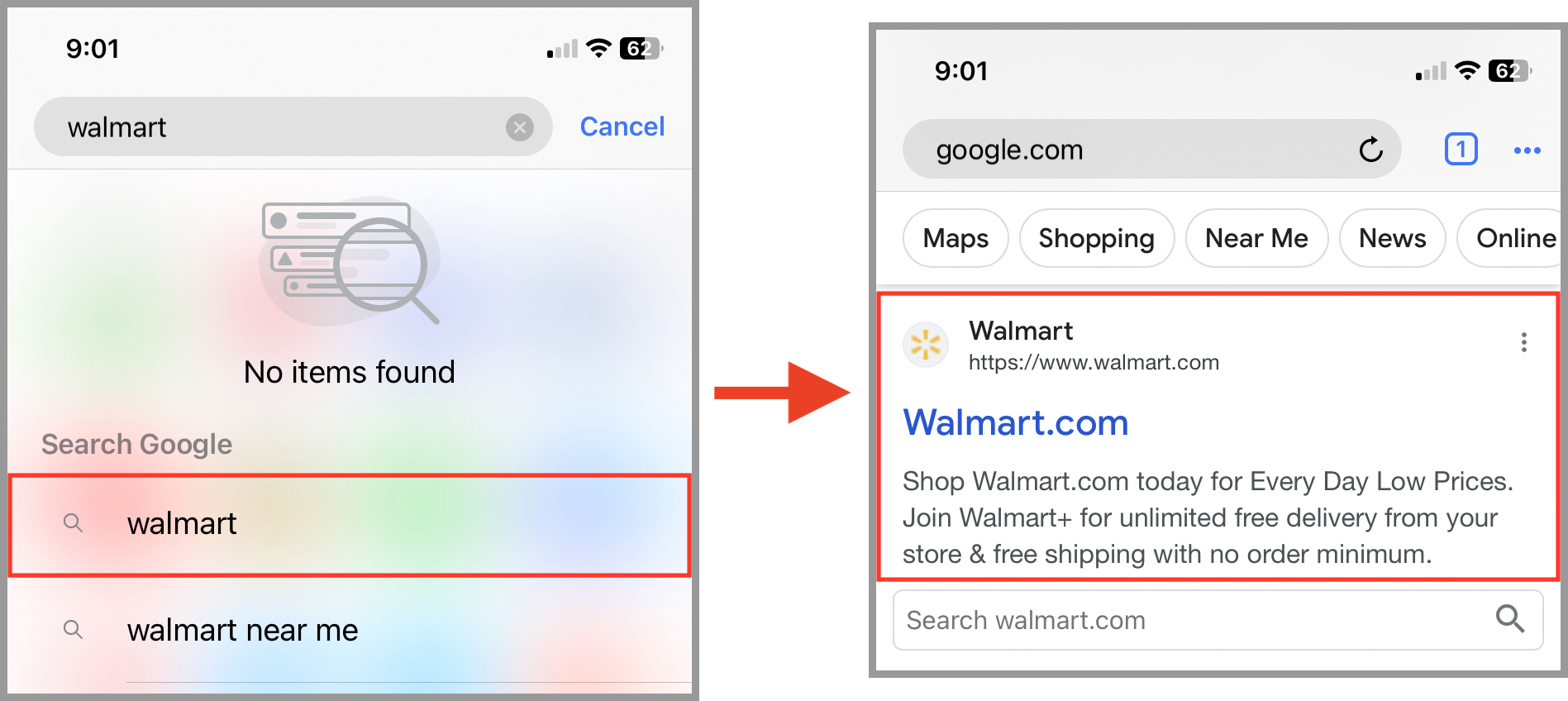 3) Navigate to the sign in page and type your login credentials into the appropriate fields. Then, tap the "Sign In" or equivalent button.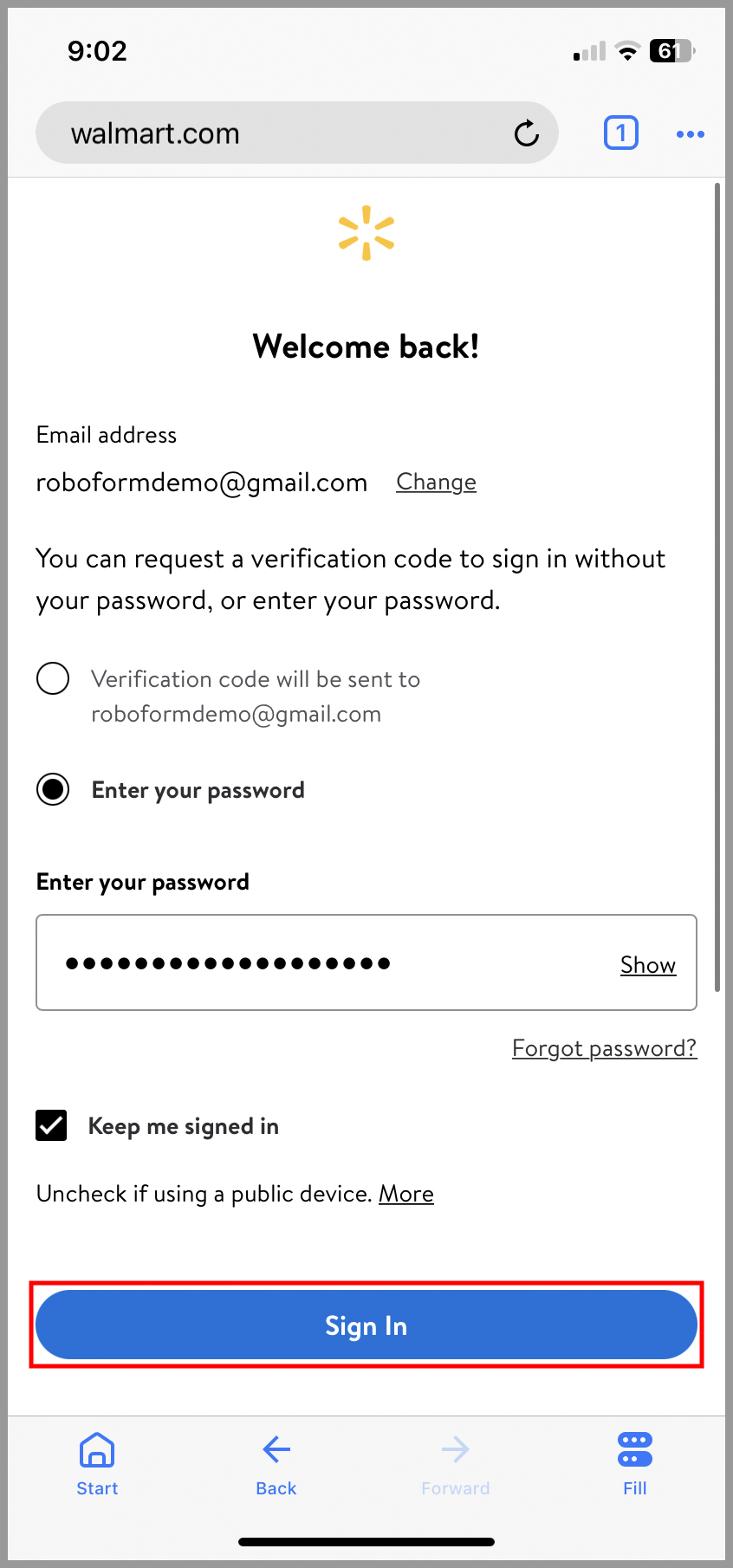 4) RoboForm will prompt to save the Login. Name the Login, choose its folder, and tap "Save" in the upper right corner.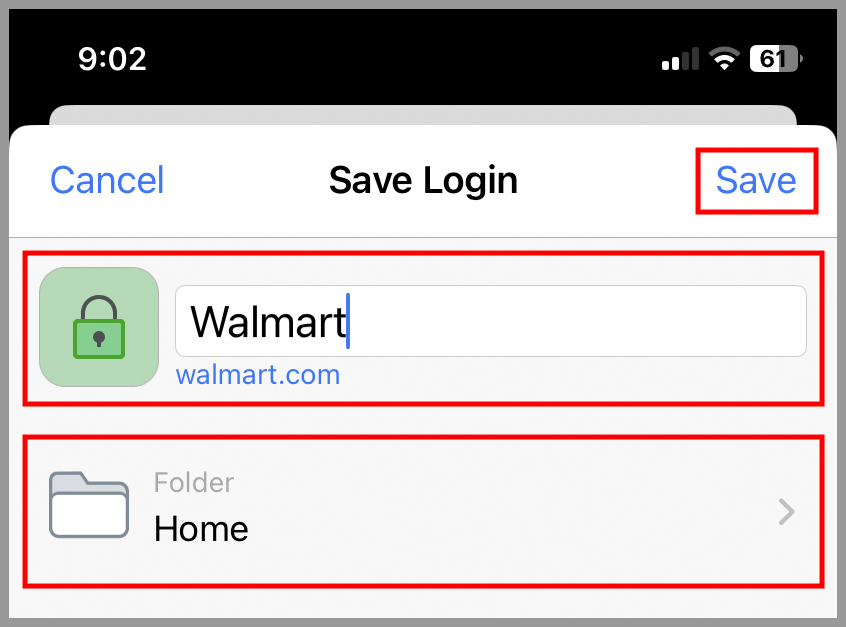 Manually Creating a Login
1) Open the RoboForm app. Then, tap the blue [ + ] button in the bottom right of your screen.
2) Enter the domain or App name, and select the result from our list of popular Logins.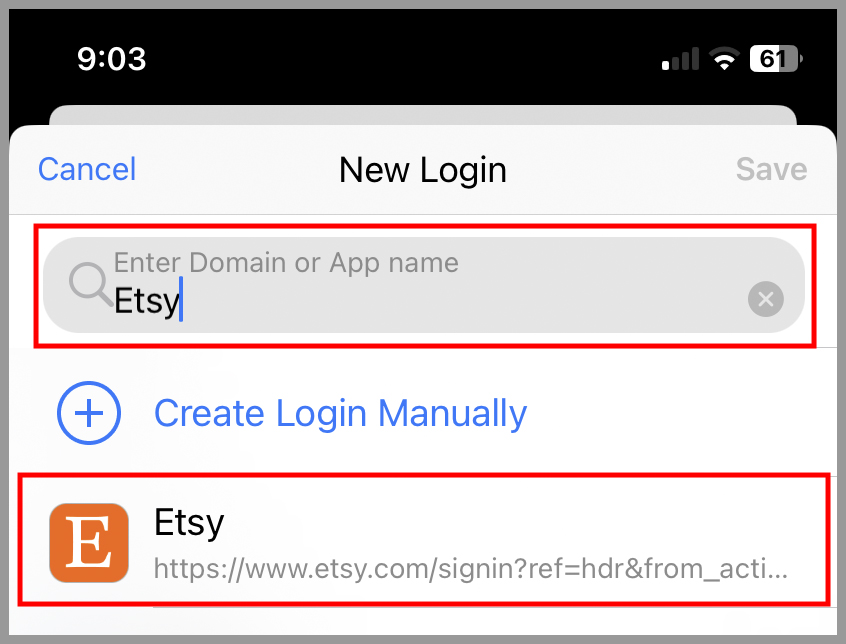 3) Name the Login appropriately, enter your login credentials, select the folder in which you'd like it to be stored (by default, the Home folder will be displayed), add it to your Pinned list if desired, and fill out any notes you wish to have.
Then, tap "Save" in the upper right corner.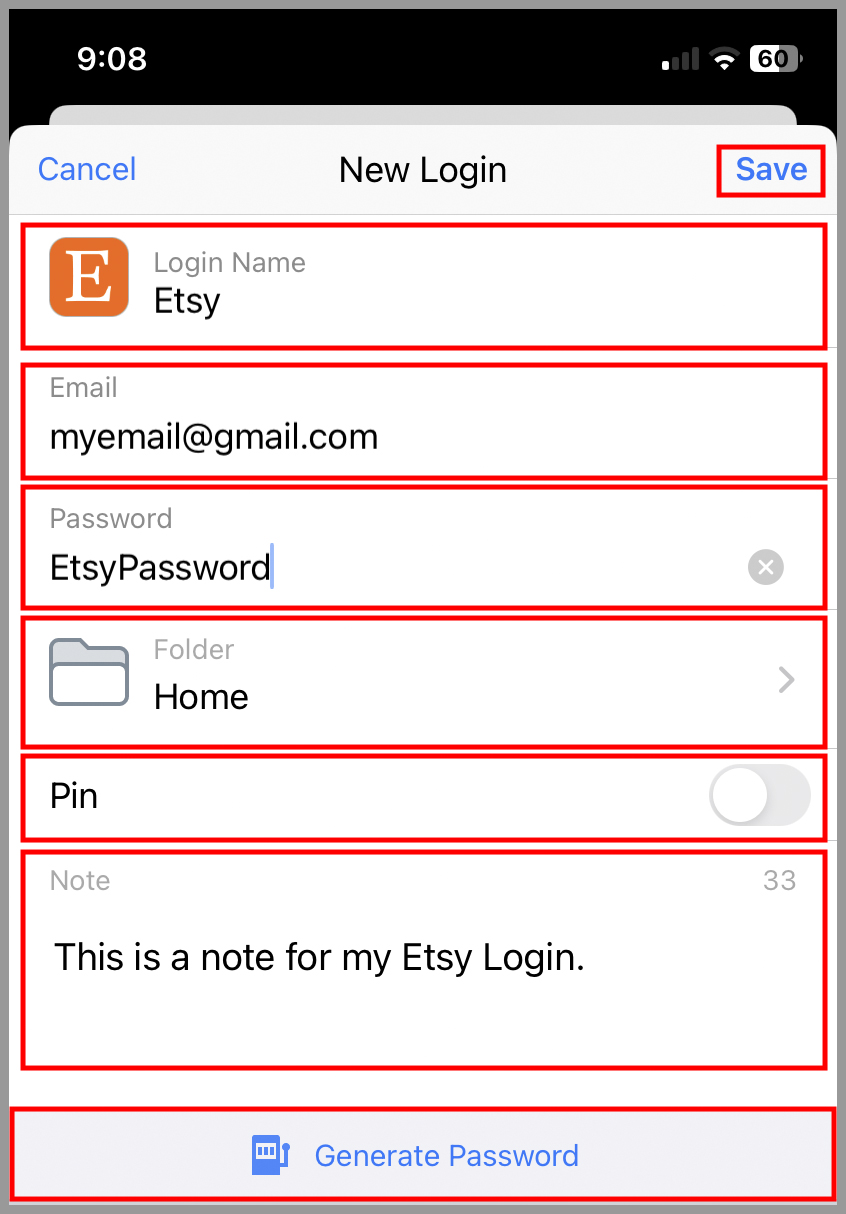 If you would like to use the Password Generation feature, tap the blue "Generate Password" button.
NOTE: Once the RoboForm Login is created, it can be used via iOS native autofill integration on any browser or app. Or, you can use it in the RoboForm application by simply tapping on it.