Starting in version 8.6.6, RoboForm for iOS allows for manual creation of Logins and Bookmarks.
To manually create logins on your iOS device, follow the steps listed below. 
1) Log in to your RoboForm iOS application. 
2) At the bottom of the Start Page, Logins, or All Items tab, tap the "+" sign.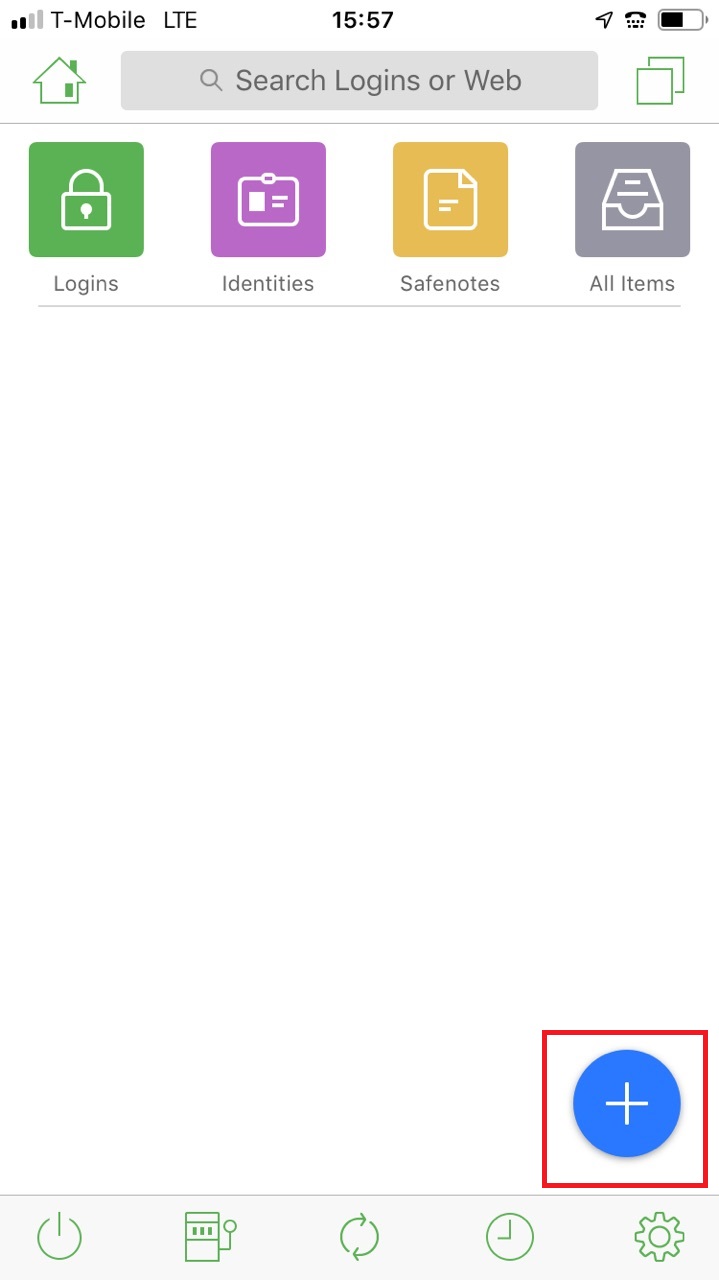 3) Select "Login" or "Bookmark"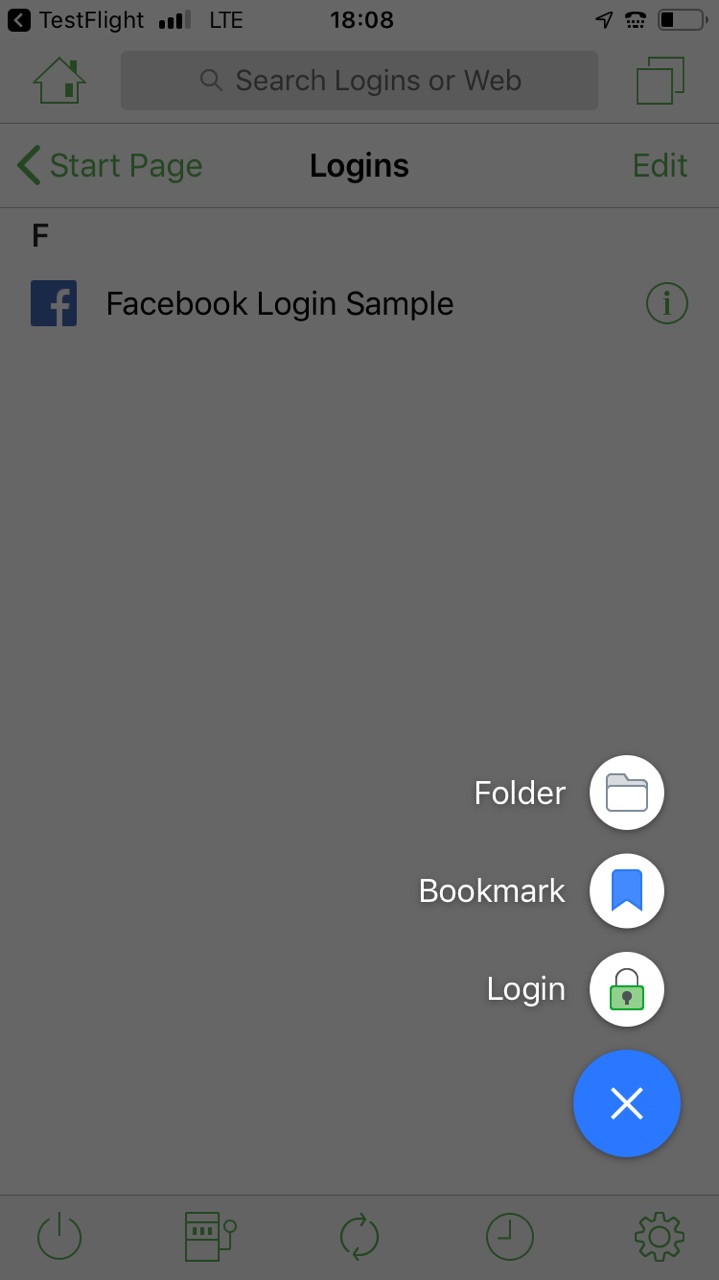 4) Name the Login or Bookmark, enter the site URL ("GotoURL"), User ID, and Password. Click "Done."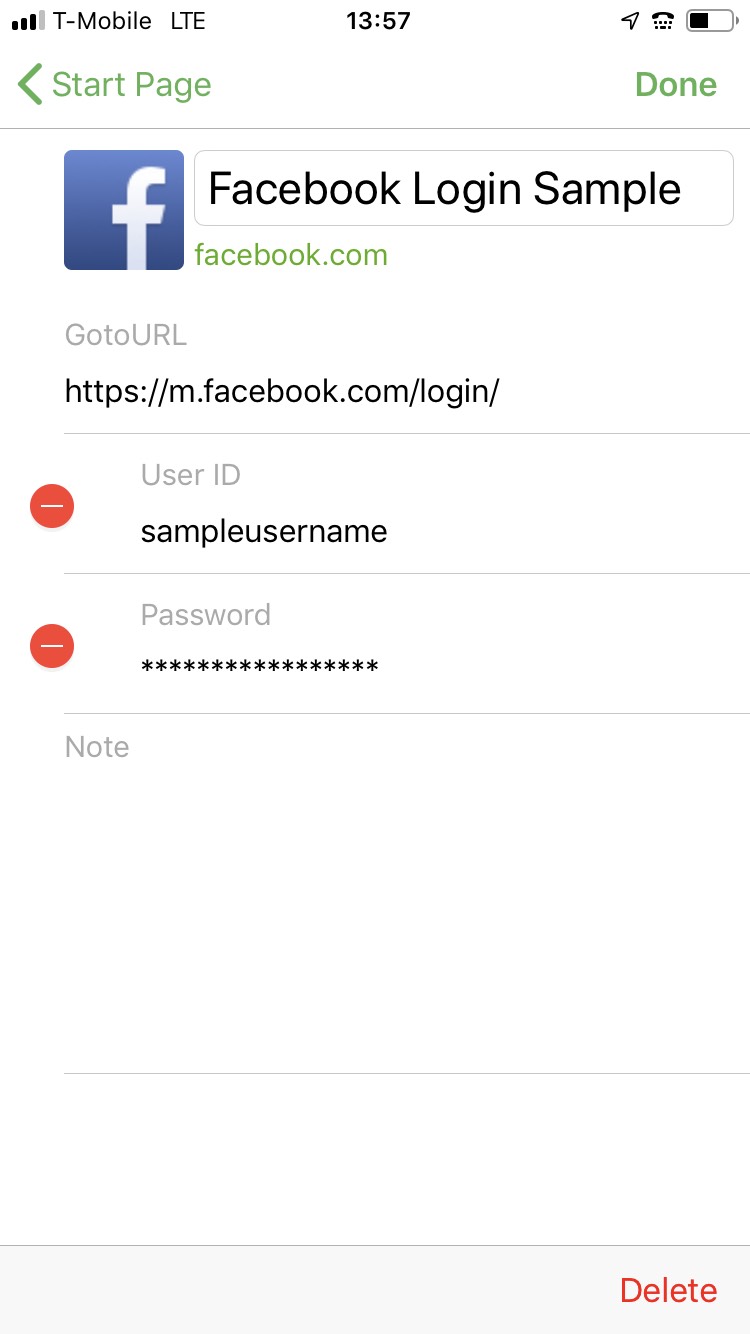 5) The Login or Bookmark will now display on the Logins and All Items tabs.