Ensure your most frequently used RoboForm items are organized and easily accessible on your RoboForm iOS Start Page.  
1) Press the 3 dots in the upper-right corner and select "Rearrange Pinned Items."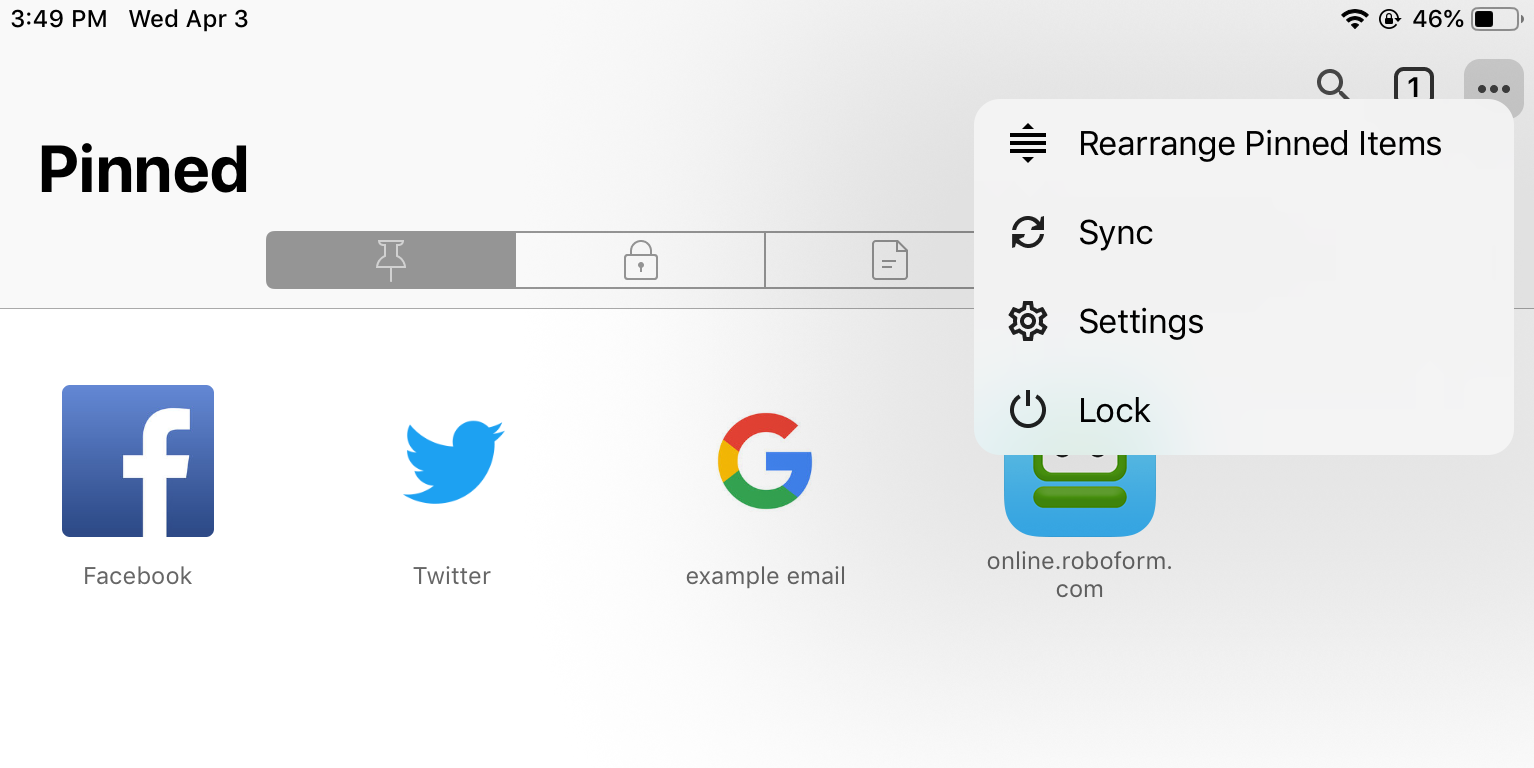 2) Once the items begin to shake, drag the item(s) of your choosing to the desired location on the Start Page.
3) Once reordered, lock them into place by clicking "Done" in the upper-right corner.