Process

To buy additional licenses for your exiting company account, log in to your RoboForm for Business company account as admin and click on "Buy More" button in the upper right corner of the admin interface. 




Purchasing an additional licenses from your company account will automatically tie it to your existing company account. The price for the additional licenses will be prorated so that it will match he exiting expiration date set after initial activation. 
Price Prorating
From the Checkout menu the additional licenses' expiration date will match the expiration date of all license currently part of the company.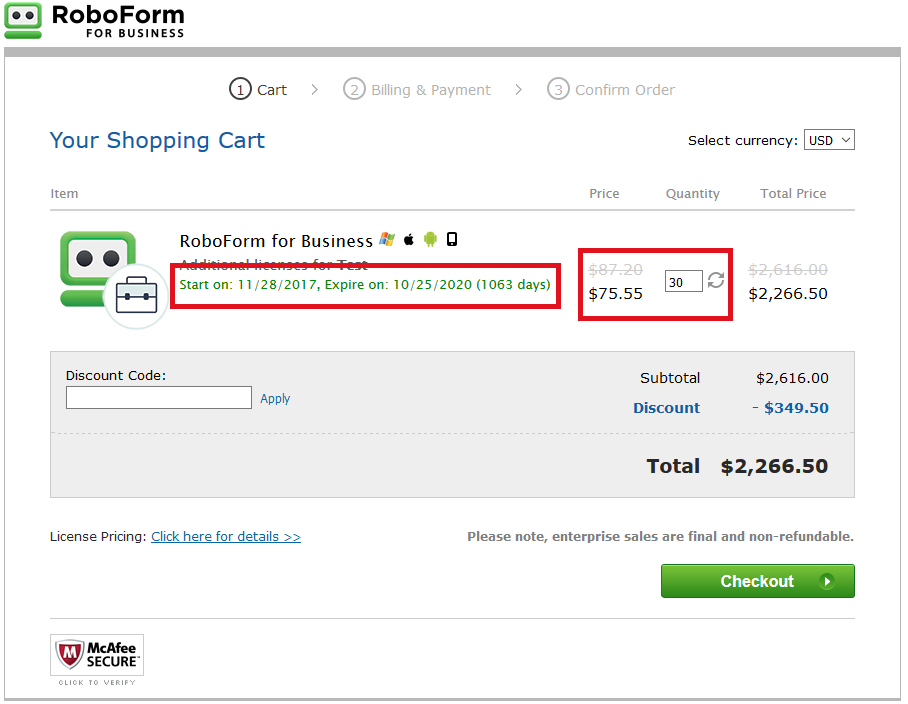 Pricing&Discounts 
Prices are set on a per license basis and are based on the number of licenses purchased.

Discounts are only applied to your current order. Additional licenses purchased will be priced separately. For a quote please contact us at https://www.roboform.com/business/contact-us.