How to Import Passwords from Chrome on iOS
1) Open the Chrome app, and tap the Settings icon in the upper right corner.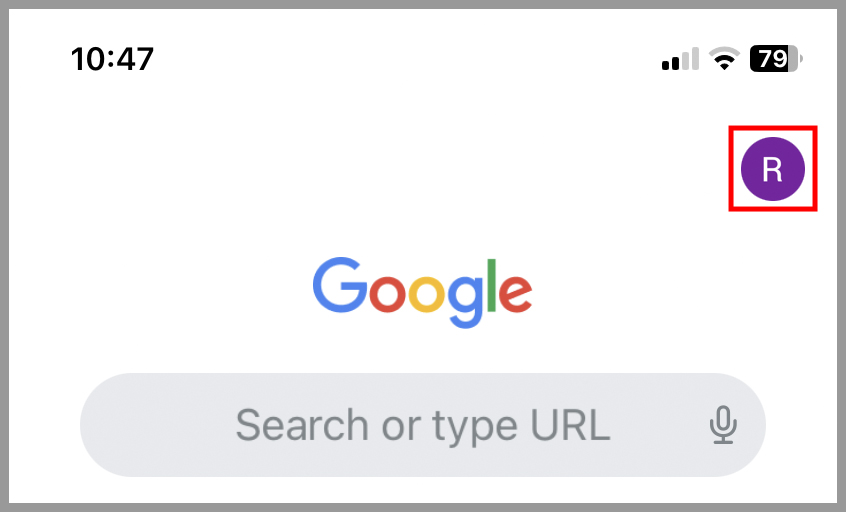 2) Tap the "Password Manager" option.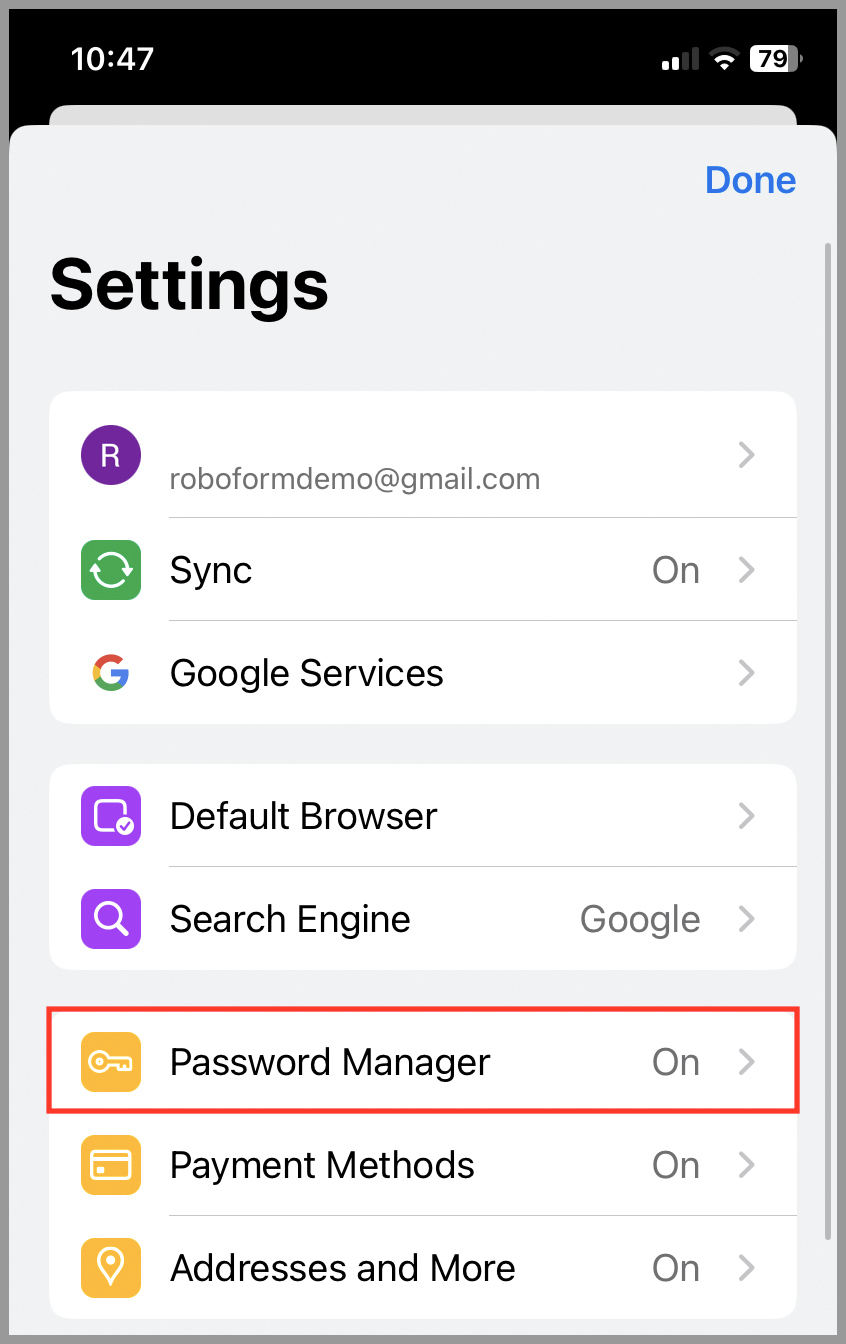 3) Underneath your saved passwords, tap the blue "Settings" button.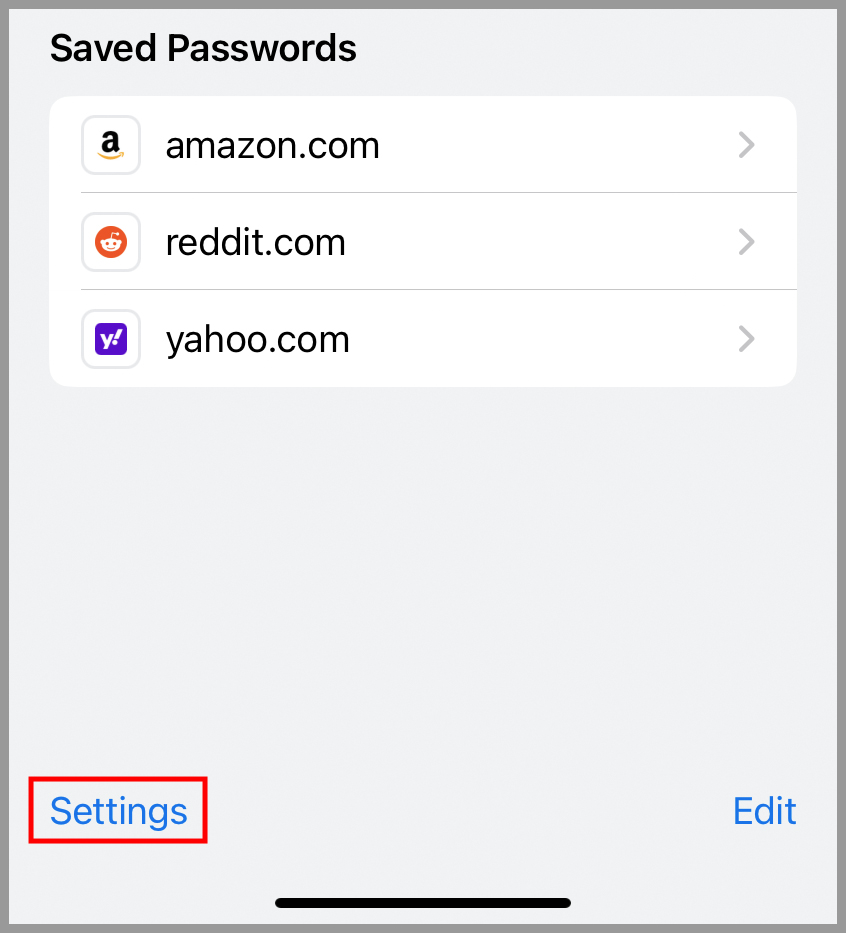 4) Tap the "Export Passwords..." button.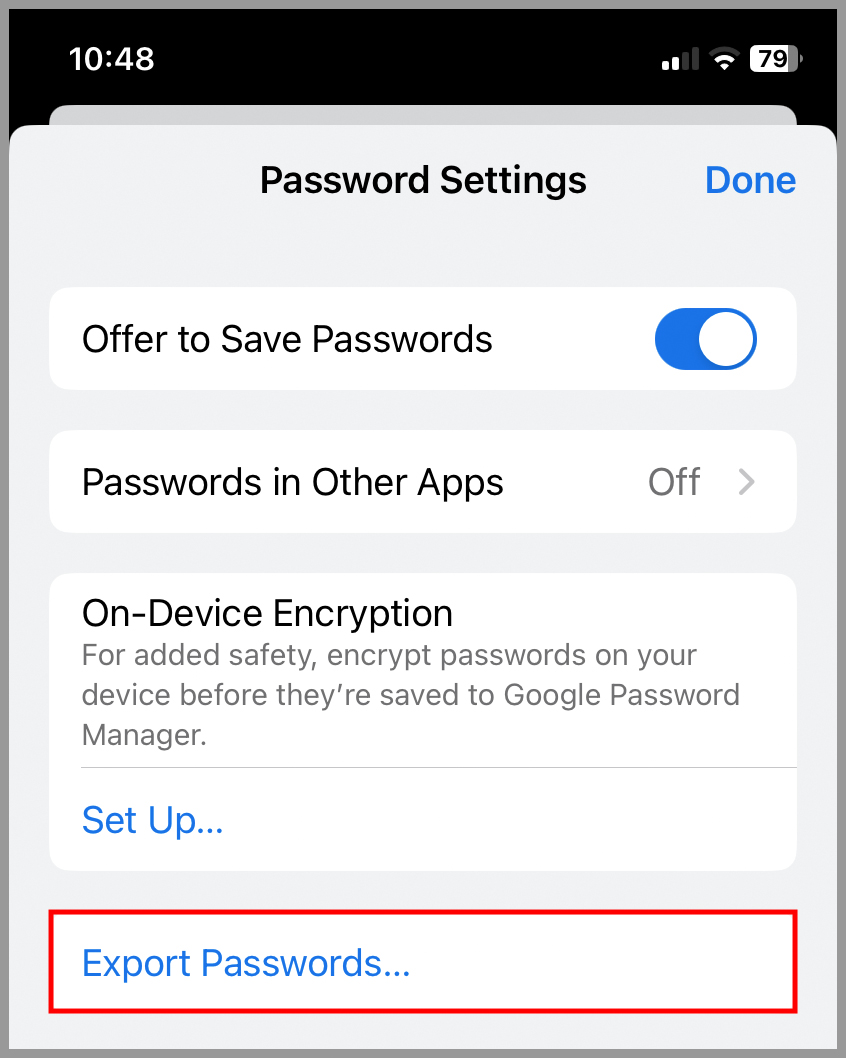 5) You will be asked to confirm that you would like to export your passwords, tap "Export Passwords..." to confirm.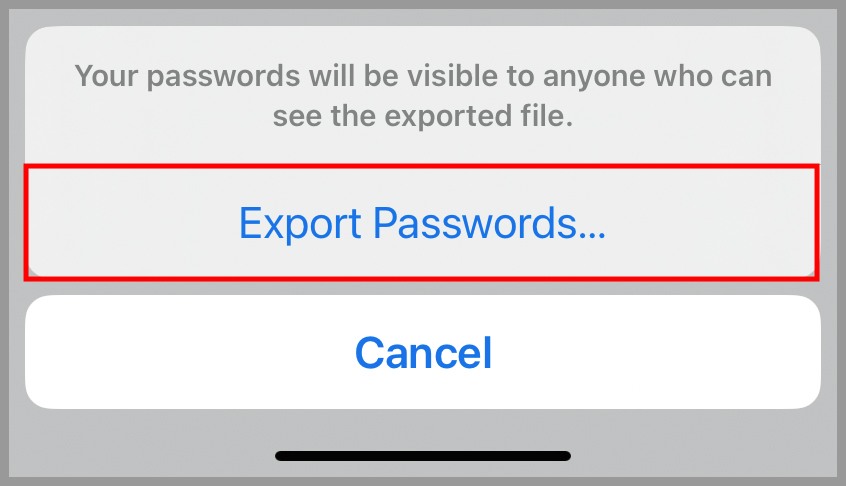 6) Scroll through the suggested apps and tap the "More" option.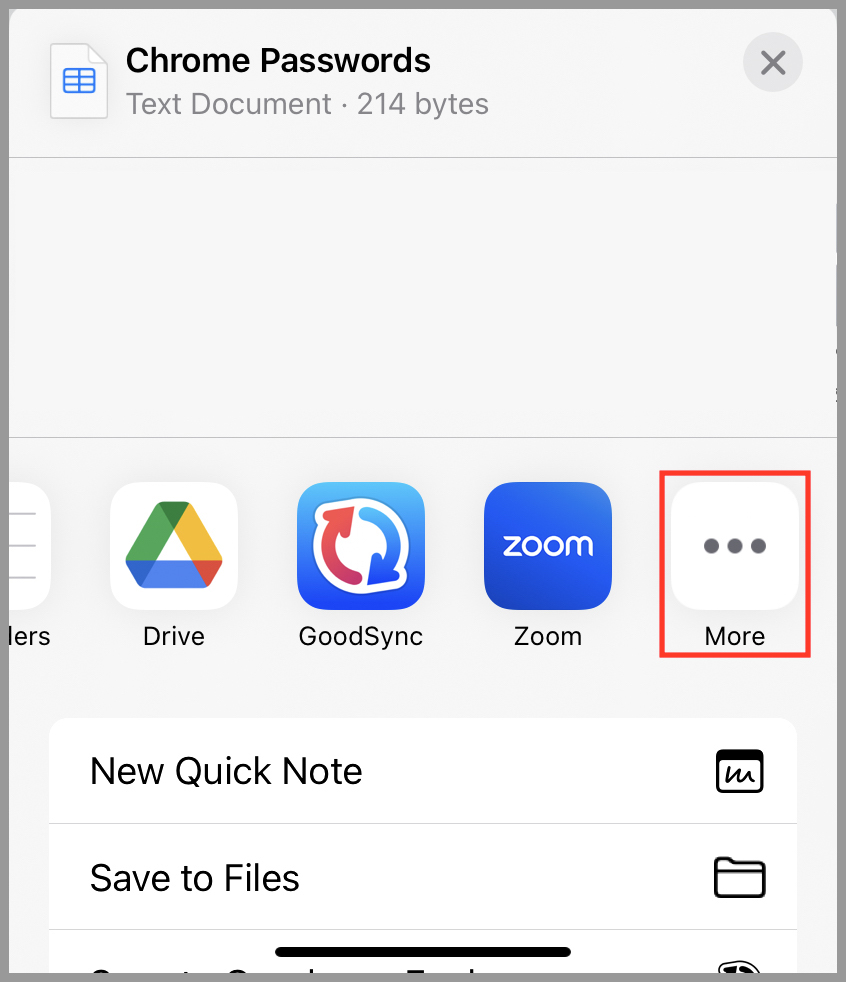 7) Select "RoboForm" from the listed options.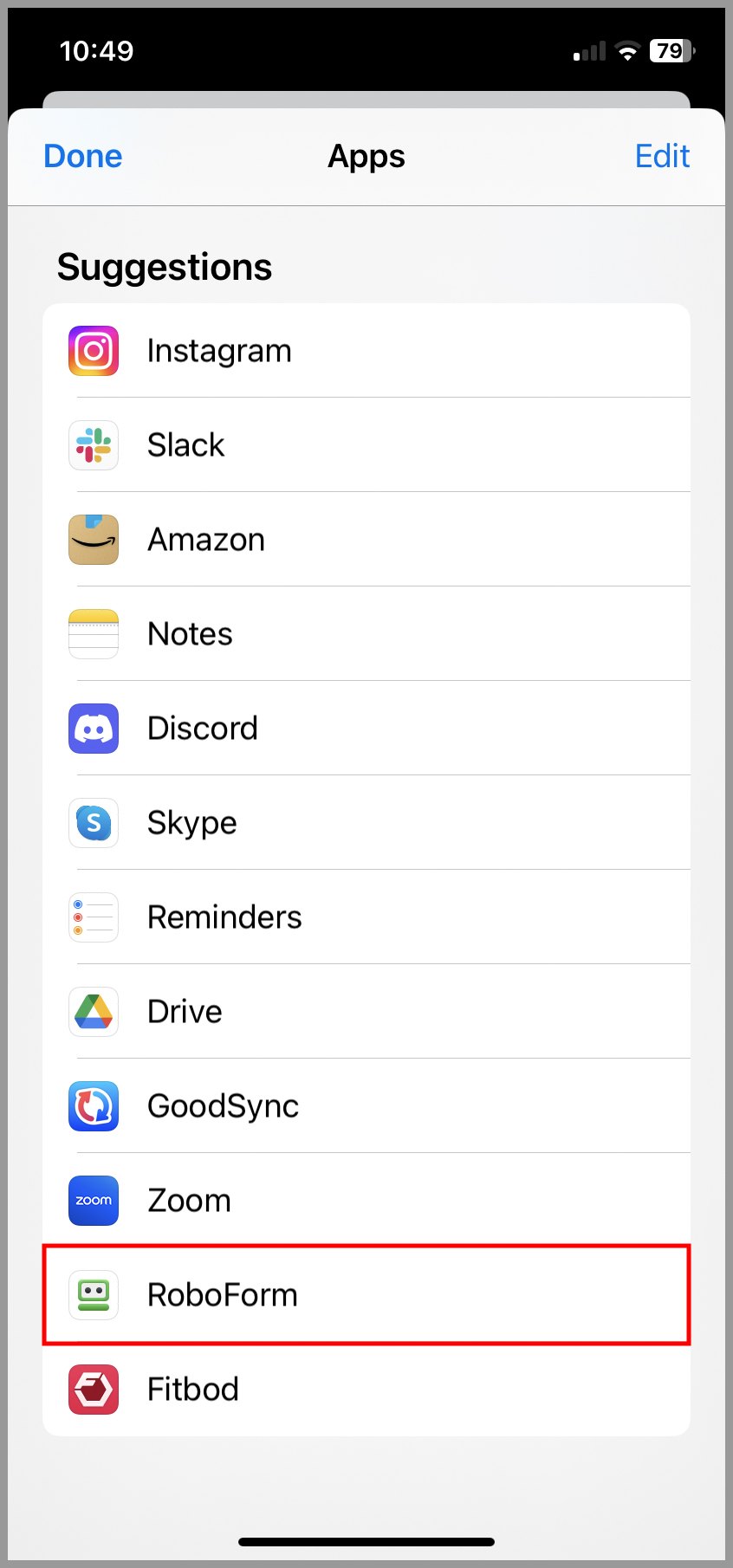 8) The RoboForm app will open and prompt you to select a folder to import the passwords into. Select your preferred folder and then tap the blue "Import" button.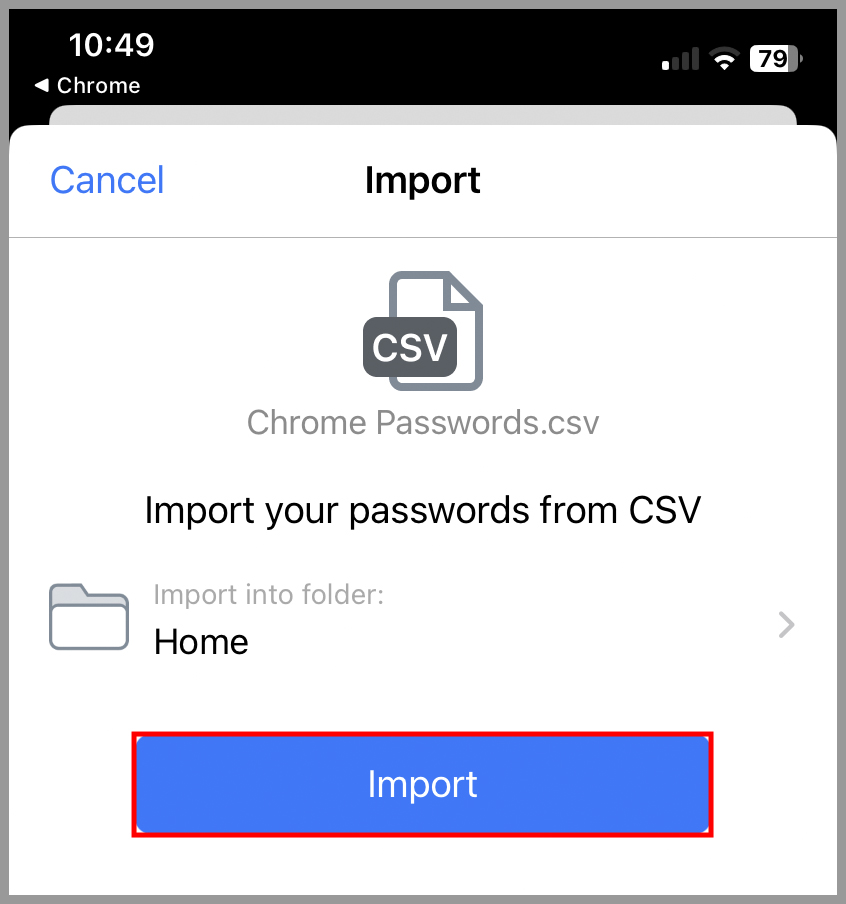 9) Once the process has been completed, you will receive a message from RoboForm confirming that the import was successful. Tap the blue "Done" button on this message.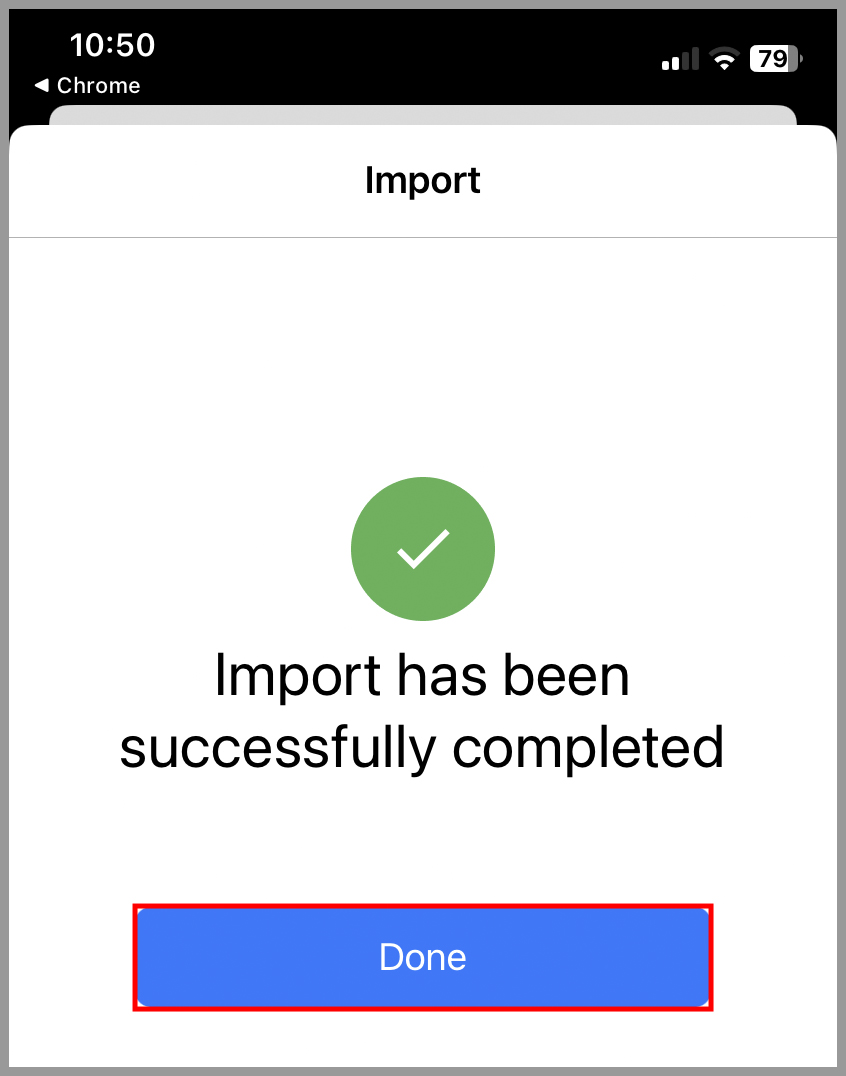 How to Import Passwords from Other Sources
To import passwords from other browsers, another password manager, or a CSV you will need to install the RoboForm application on a desktop computer.

Here's how:

1) Install RoboForm on your desktop. Here are instructions for RoboForm for Windows, Mac, and standalone (ChromeOS, Linux).

2) Visit our Importing section and select the source of your import to see specific steps.